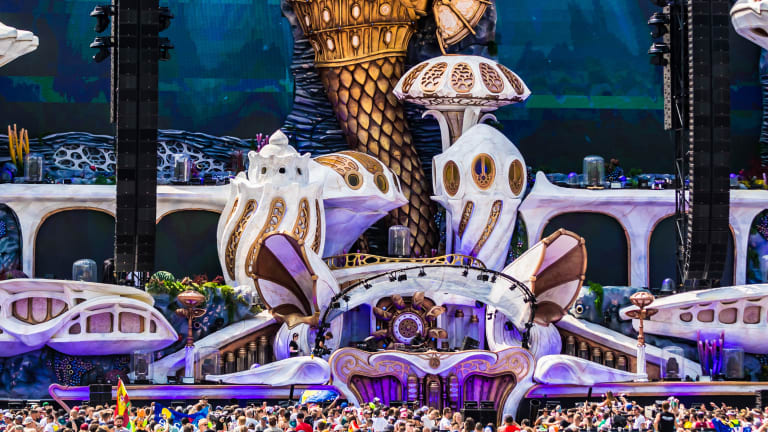 Attendee Passes Away at Tomorrowland 2019
Three others entered intensive care on Friday.
A man from India has passed away during the first weekend of the 2019 Tomorrowland. 
Belgian authorities have stated that he was taken to Antwerp University Hospital after falling unconscious at the festival on Friday. After he arrived at the hospital, however, they were unable to resuscitate him. The current cause of death is unknown and an autopsy is scheduled for Monday. 
According to authorities, three others were taken to the hospital on Friday as well. One currently remains in intensive care. 
This isn't the first accident to happen at Tomorrowland, as two women passed away last year from water intoxication.
Tomorrowland is one of the world's largest festivals, taking place in Boom, Belgium. The festival draws 400,000 fans from across the globe, spanning across two weekends. This year's lineup includes a number of high profile artists, including DJ Snake, Armin van Buuren, DJ Diesel and Carl Cox. The event can be livestreamed here.
Follow Tomorrowland:
Website: tomorrowland.com/global
Facebook: facebook.com/tomorrowland
Instagram: instagram.com/tomorrowland
Twitter: twitter.com/tomorrowland