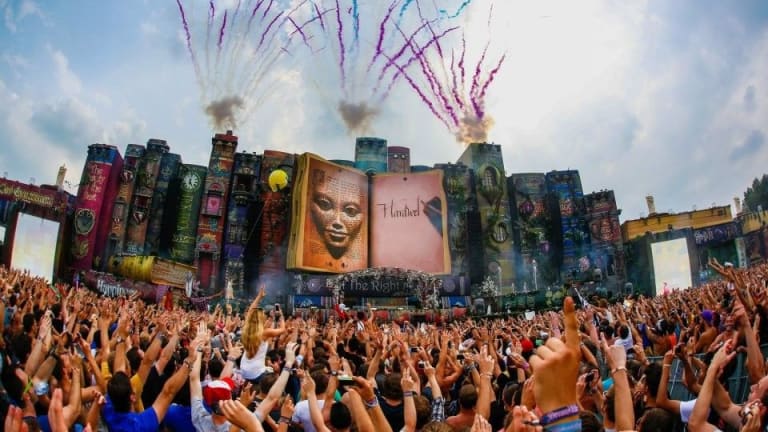 Tomorrowland Makes Last-Minute Lineup Shifts Ahead of Weekend One
Tomorrowland has had to make some last-minute updates to its lineup.
Tomorrowland's weekend one kicks off in just a few days, and the Boom, Belgium festival has made last-minute shifts to its lineup. 
A$AP Rocky is still being detained in Sweden, and as such his name has unfortunately been withdrawn from the lineup. Additionally, the penultimate slot on Sunday will be filled by 3 ARE LEGEND (Dimitri Vegas & Like Mike and  Steve Aoki). KSHMR has also been added.
With the exception of KSHMR's addition, the news comes as a disappointment to some fans. Many had speculated Swedish House Mafia might fill the previously empty headlining slot on Sunday. There was certainly evidence it was, in the very least, a possibility. 
While it's possible the EDM community's speculation was simply unfounded, it does seem curious that Tomorrowland would wait to reveal this set from Dimitri Vegas, Like Mike, and Steve Aoki when they are both already playing the festival separately earlier in the weekend. Not only that, but the once hour-and-a-half time slot has since been reduced to only 50 minutes. 
Needless to say, the headlining announcement raises questions as to whether this was Tomorrowland's original intention all along or whether this solution instead became a workaround to an unforeseen circumstance. 
Tomorrowland's Weekend two headlining slot on Sunday currently remains unannounced at the time of writing.
FOLLOW TOMORROWLAND:
Facebook: facebook.com/tomorrowland
Twitter: twitter.com/tomorrowland
Instagram: instagram.com/tomorrowland