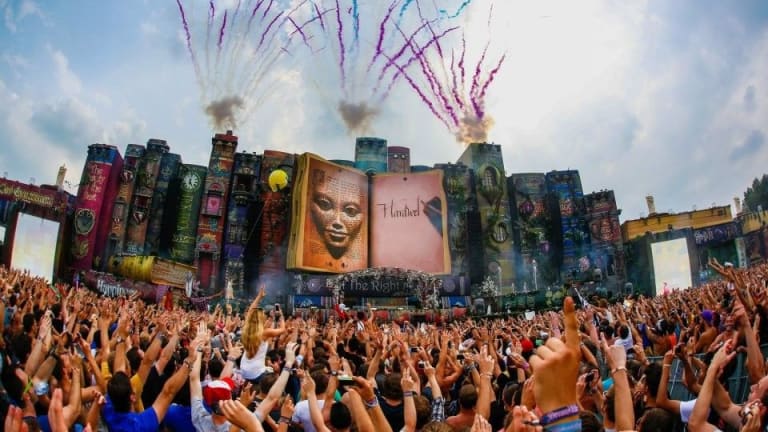 Tomorrowland Live Stream Banned from Twitch for NSFW Content
Footage of a female festivalgoer earned an unofficial Tomorrowland live streamer a ban from Twitch.
While Tomorrowland hosted official live streams via platforms like YouTube, Facebook and Instagram this weekend, viewers could also watch through a third party on Twitch. They could for a short while, at least. After footage deemed not safe for work appeared on the video feed, the streaming platform removed it for violation of their terms of service (TOS).
In a clip obtained by Dexerto.com, a woman wearing a revealing top can be seen on the shoulders of another festivalgoer. Twitch's TOS prohibits garments "exposing/focusing on male or female genitals, buttocks, or nipples," so when the feed went viral the streamer landed in their admins' crosshairs.
The unofficial live stream's ban has highlighted what many consider to be a double standard. Some have pointed out that streamer Alinity Divine has yet to receive any formal punishment for mistreating her cat on camera.
Weekend two of Tomorrowland will run from July 26th-28th at the Schorre Recreation Area in Boom, Belgium. For more information, visit the event website.
H/T: EDMTunes
FOLLOW TOMORROWLAND:
Facebook: facebook.com/tomorrowland
Twitter: twitter.com/tomorrowland
Instagram: instagram.com/tomorrowland