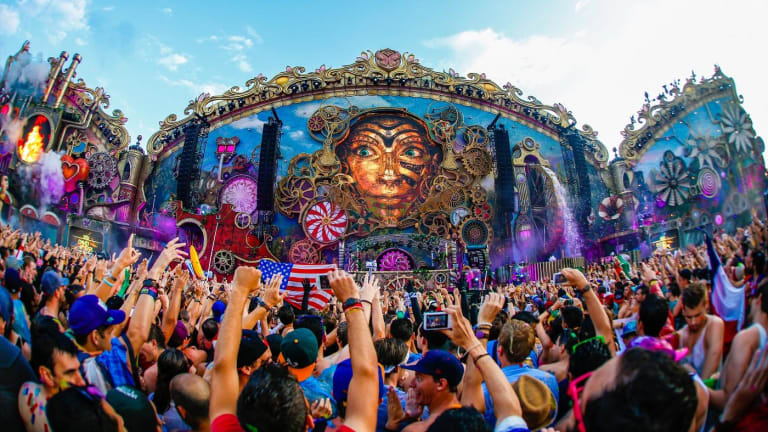 Tomorrowland Announces "Sound of Tomorrow" Competition, Winner to Perform at 2021 Festival
DJs, listen up.
Tomorrowland has announced a multi-country DJ competition, Sound of Tomorrow. 
Sound of Tomorrow is looking for the most talented DJs across Europe to perform at the 2021 edition of Tomorrowland. Fedde Le Grand, as well as a panel of Tomorrowland representatives, will be judging the mixes. Mixes must be no shorter than 20 minutes in length and no longer than 25 minutes, and they must be submitted by June 6th. Aside from these guidelines, the rules are fairly loose, as participants can play any EDM genre, submit live performances, and use live instruments.
The four artists selected for the second round will then perform live across Tomorrowland's social channels on July 7th in front of a panel of world-renowned DJs. The winner of this round will then have the opportunity to perform at Tomorrowland's 2021 event as well as release a remix on Fedde Le Grand's Darklight Records. 
For more information on Sound of Tomorrow and to submit your mix, check out the website here.
FOLLOW TOMORROWLAND:
Facebook: facebook.com/tomorrowland
Twitter: twitter.com/tomorrowland
Instagram: instagram.com/tomorrowland