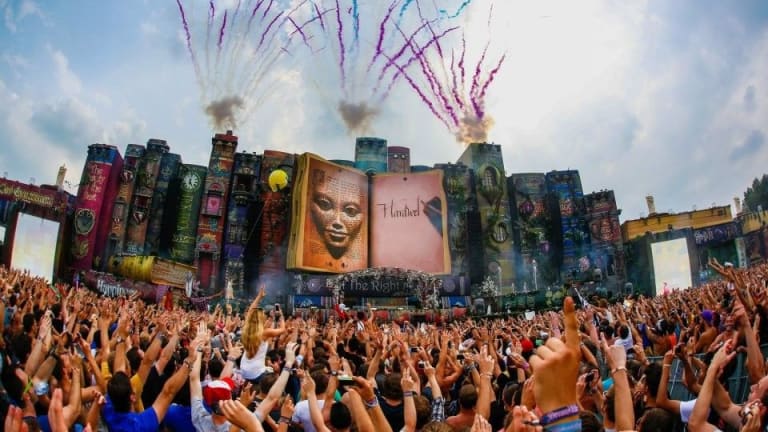 Tomorrowland 2019 Weekend Arrest Records Reach the Public
The 15th anniversary weekend one arrest updates are in.
Following the announcement of one death at Tomorrowland 2019, reports have arrived on the number of arrests have come out of weekend one. When around 200,000 attendees flock to Boom, Belgium to celebrate the 15th anniversary of one of the biggest festivals in the world, trouble is bound to follow. 
During weekend one, 24 drug dealers were arrested and 231 visitors were detained for possession and/or use of drugs according to a statement by the public prosecutor published by the The Brussels Times. For reference, last year a total of 63 drug dealers were arrested over both weekends.
Drugs confiscated included 820 Ecstasy tablets (including 75 fakes), 139 grams of cocaine, 198 grams of MDMA, 153 grams of ketamine, and nine grams of cannabis. 
231 festival visitors were caught for possession of drugs but instead were issued a fine. A fine for this type of crime was not as high as one may assume. Soft drugs amounted to 75 euros, whereas hard drugs amounted to 150 euros. However, once caught the offenders lost their festival privileges and were escorted off the premises. With a ticket to Tomorrowland costing upwards of 281 euros, not including travel, the festival ban ends up being worse than the actual fine itself. 
Weekend two of will run from July 26th-28th at the Schorre Recreation Area in Boom, Belgium. For more information, visit the event website.
H/T: Your EDM
FOLLOW TOMORROWLAND:
Facebook: facebook.com/tomorrowland
Twitter: twitter.com/tomorrowland
Instagram: instagram.com/tomorrowland