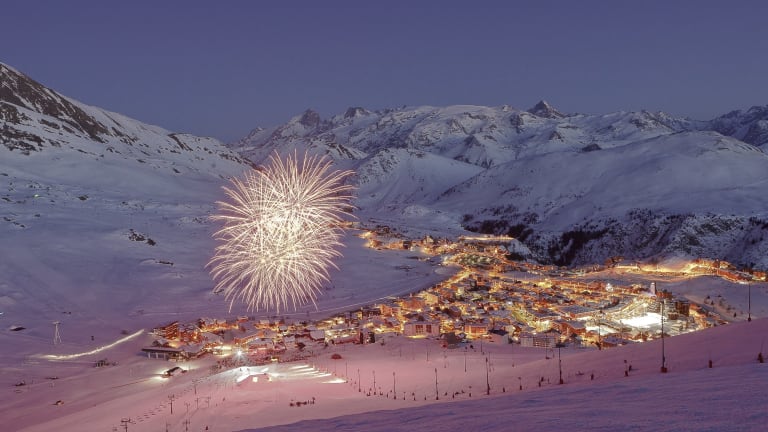 Tomorrowland Winter Announces Live Stream Schedule
Here's how to watch...
Following a frenzied week of construction and setup, and a subsequent ski lift evacuation due to inclement weather, Tomorrowland Winter is back on track. An estimated 12,000 festival attendees have gathered at the French Alps festival. 
Soon, live coverage of the debut event will be available allowing fans at home to view Tomorrowland Winter for themselves.
Tomorrowland Winter's live stream schedule has been released, and there will be artists to watch during all three days of music programming. Steve Aoki, DJ Snake, Armin van Buuren and more are included in the live stream schedule, among many others below. 
Viewers can watch Tomorrowland Winter's live stream through the festival's official website. The times posted are in Central European Time. Barring any further inhibitions due to the climate, it will be interesting to see Tomorrowland Winter's setting in its final form as some of the world's top producers take the stage. 
Tomorrowland Winter will be streaming from Alpe d'Huez ski resort March 13th-15th.
FOLLOW TOMORROWLAND WINTER:
Facebook: facebook.com/TomorrowlandWinter
Twitter: twitter.com/tmlwinter
Instagram: instagram.com/tomorrowlandwinter