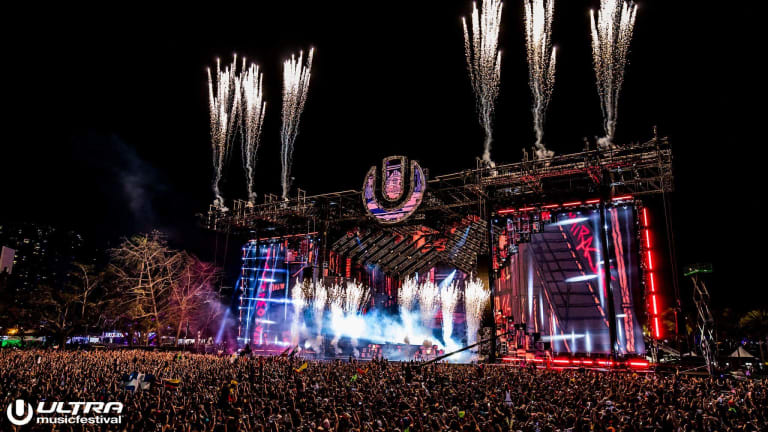 Check Out the Top 10 Most-Played Tracks at Ultra Miami
And the most heard tracks at Ultra Music Festival Miami 2018 are... *drumrolls*
Something ALL dance music enthusiasts and industry big wigs alike will agree on unanimously is the monumental success of the 20th anniversary edition of Ultra Music Festival, Miami! 
While Ultra over the years has developed into the mammoth festival it now is, it has become where the biggest of names in the industry test drive all their new releases and set the tone for the sesason to follow! Being in March, Ultra Miami is  literally the kick start to festival season around the world. 
While this year has had all sorts of awesomeness in store for the booming company, from its acquisition of the legendary Winter Music Conference to announcing still more new stops on the world map for Ultra Worldwide and not to forget the secret Swedish House Mafia reunion set! The weekend was packed with surprises and everyone putting on their A-game bringing out the who's who from the industry. While Marshmello brought out Will Smith, David Guetta brought out Sean Paul to perform their collaboration "Mad Love" and the list could go on and on. 
In a nutshell, what we hear at Ultra is pretty much what is going to be on our playlists through the rest of the year and sets the tone for what's the next big move in the EDM soundscape for the year. That being said, some tracks are repeated time and again from set to set, while some DJ's may have a personal Remix or edit, some maybe reading the audiences and playing them to pump up the crowd - regardless these tracks have been played time and again on different stages and by different artists and  we're around, you sure heard them dropped a couple of times (or more). 
Courtesy of 1001Tracklists, we now have the Top 10 most played tracks from UMF Miami, 2018! While some of these will be well expected to make it here (read: the 101 times we heard God's Plan), some may come as a surprise, pleasant ones none the less. Check out the list below and enjoy a little recap of the tracks that provided the soundtrack for the epic UMF weekend! 
1. Drake - God's Plan 
2. Gammer - The Drop
3. 4B & TEEZ - Whistle 
4. 4B & Aazar - Pop Dat
5. Valentino Khan - Lick It
6. GTA Ft. DJ Funk - Booty Bounce (GTA Hyprr Mix)
7. DJ Snake - Magenta Riddim 
8. David Guetta, Martin Garrix & Brooks - Like I Do
9. Skrillex & Rick Ross - Purple Lamborghini 
10. RL Grime - Core 
H/T - Dancing Astronaut