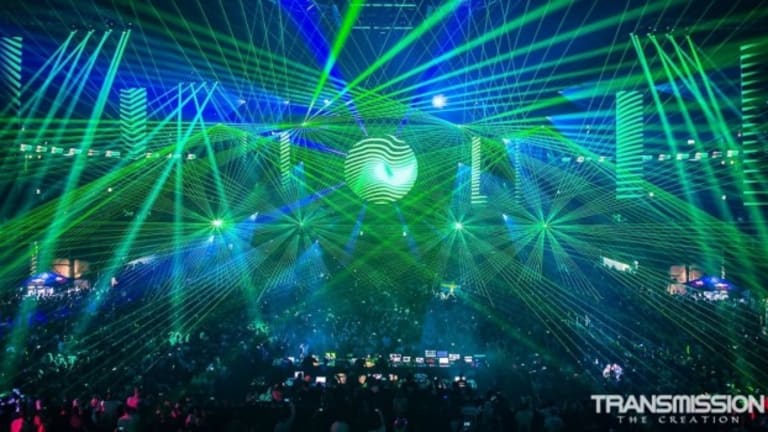 Transmission Festival Faces a Technical Error and Fireworks Misfired Straight into The Crowd
When the fireworks misfired into the crowd at Transmission Festival in the O2 Arena in Prague and what followed...
Everything was going down like clockwork in the O2 Arena in Prague last weekend as Transmission Festival was underway. The trance event which featured acts like Markus Schulz, Aly & Fila and many more had set the stage for a fantastic evening for fans and arti. In true trance style, Transmission had a perfect build up, but on the other hand it didn't quite end well leaving a large part of the crowd in a 'trance' and not even of the good kind. After one euphoric drop following a spectacular build up, a misfired pyro firework headed straight into the audience instead of above them,things only spiraled downwards, quickly.

With the level of production that festivals today encapsulate, the chances of such human and / or technical errors only increase. And while one erroneous glitch can bring everything spiraling down, that's pretty much the gist of the incident in Prague at the O2 arena last weekend.
A video surfaced on the internet early last week briefly showing how it went down. After a beautifully orchestrated sound and light extravaganza during the build up complete with lasers, LED walls, strobes and the works; the fireworks which were meant to elevate the impact of the drop right after, misfired into the crowd rather than above them causing chaos. House Mafia who uploaded the shocking footage also offered up a little insight on the mishap and went on to say, "Dangerous situation at the transmission festival in Prague. During a huge show, the fireworks hit people. In forums you can read about people who are affected."
While every festival is trying to up their production game and wow factor, Transmission we believe pushed the envelope a bit too far with the indoor pyrotechnics. Rather than passing at a height over the crowd, the fireworks came down landing smack bang in the center causing minor burns and burning of hair in addition to shock and fear for many. However, luckily there were no deaths or major injuries reported.

Transmission however issued an explanation in an official statement about the mishap yesterday. According to the statement the pyro subcontractors Pyroworks (NL) and Flash Barrandov Special Effects (CZ) substituted 'red comets with tail' for what were supposed to be 'red ultra fast comets.' While the fireworks were meant to be high intensity shots over the crowd, the substituted product resulted in failing to do so and misfired downwards.
In the wake of the mishap and as a precautionary measure, Transmission has announced that they will no longer include any kind of pyro effects above the crowd in their events.
Check out the in depth statement below.
H/T: Your EDM