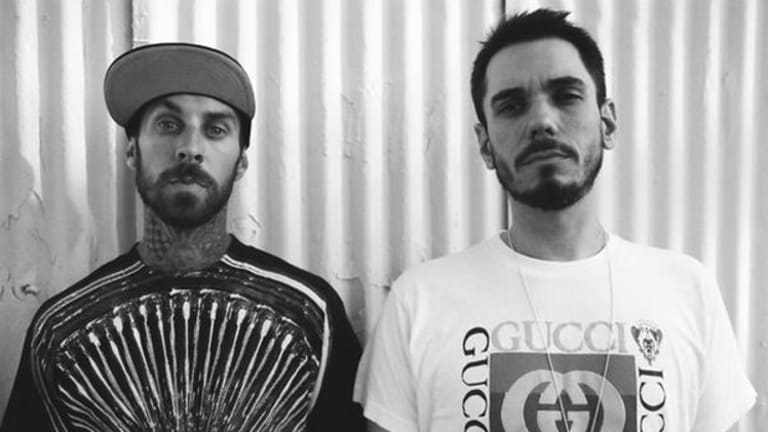 Travis Barker Pays Tribute to DJ AM on Ten Year Anniversary of His Death
Long time friend and collaborator Barker remembers AM ten years later.
Famous drummer and Blink-182 band member Travis Barker took to social media to honor the legendary DJ AM on the ten year anniversary of the artist's tragic death. 
DJ AM started his music career with Crazy Town, but rose to fame as a solo freestyle DJ. Quickly climbing the ranks and cementing himself as one of the greats, DJ AM had a long and fruitful music career. His influence and open-format style were innovative and creative, influencing a lot of DJs and multi-genre EDM acts to this day.
With Barker, he collaborated on a project called TRV$DJAM. In 2008, Barker and AM were the sole survivors of a horrible plane crash. Unfortunately, it was only a year later in 2009 when AM tragically overdosed and passed away. Travis Barker's Instagram story (pictured above) referred to DJ AM as his "brother". The close friends are seen pictured at the Borgata Hotel in New Jersey in 2006. 
The anniversary of AM's passing has been remembered by many across all social media platforms, including his ex-girlfriend and pop sensation Mandy Moore. Undoubtedly, DJ AM's influence on EDM and beyond will still have an impact ten years later, and into the future. 
H/T: Billboard