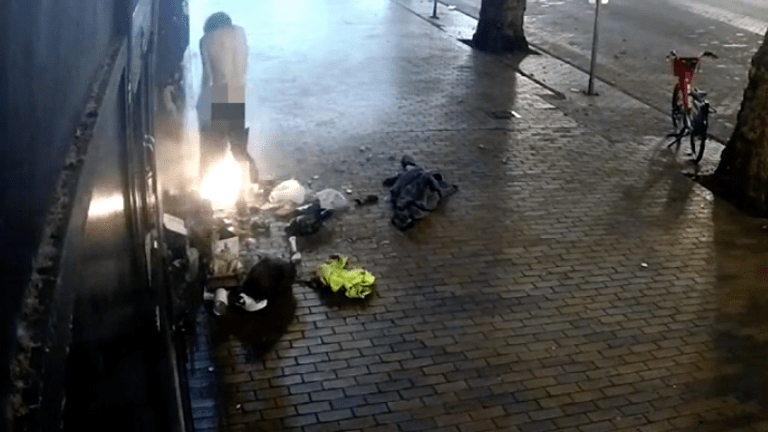 Detailed Footage of Trinity Nightclub Arson Incident Emerges
It has been confirmed that the fire in Seattle's Trinity Nightclub was due to arson.
A fire that broke out early Monday, October 15th at Trinity Nightclub in Seattle was deemed suspicious by local authorities. Video recordings shared by the club's management has now confirmed that the blaze had resulted from acts of arson.
In great detail, surveillance footage shared by Trinity Nightclub General Manager Guy Godefroy shows the arsonist lighting the fire. He appears to be living in front of the club on Occidental Avenue, and after failed attempts he takes his shirt off and waves it at the flames to stoke them before departing.
"He lit the fire and it went out. He lit it again. Then he took his shirt off and waved it at the fire to get it going," said Guy Godefroy. ""Finally the wall went up (in flames) and that's when the sprinklers came on."
Police are still investigating the incident and hope to use the footage to identify the arsonist.
H/T: KOMO News
FOLLOW TRINITY NIGHTCLUB:
Website: trinitynightclub.com/
Facebook: facebook.com/pg/trinitynightclub/
Instagram: instagram.com/trinityseattle/
Twitter: twitter.com/trinityseattle