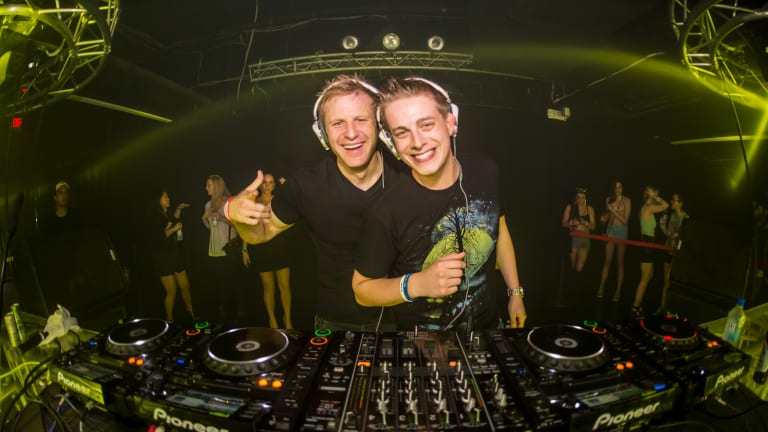 Tritonal Announce '10 years of Enhanced Music' Tour
The Austin based duo, Tritonal, is back with tour dates across intimate venues to celebrate the 10 year Anniversary of their label Enhanced Music.
From what kicked off with humble beginnings in 2008, Tritonal and the beloved label Enhanced Music that they created, have come a long long way! 
While the Austin based duo Chad Cisneros and Dave Reed have been filling out the largest of venues and playing every thinkable major festival, for this particular tour celebrating 10 years of Enhanced, they wanted to turn things down a notch and move to smaller more intimate venues going back to their roots. 
The tour kick starts in April with a number of dates across the U.S. with some dates for shows outside of the United States soon to be added. With shows around San Francisco, Portland, Boston, San Diego and Chicago, Tritonal is looking to add quite a few more dates along with the supporting acts who will be joining them on tour as well. 
With a label that is responsible for discovering and launching the likes of Arty, Audien, and BRKLYN, Tritonal has also provided a platform for acts like Felix Cartal and Disco fries to grow and shine. With a past record of being one of the most dependable labels that delivers tune after tune and outdoes themselves each time, there is no doubt that a number of known as well as stellar up and coming artists from the label will be supporting the duo on this tour.  
While there is still over a month till the tour actually kicks off, here is a Spotify playlist by the duo themselves showcasing the best of the label to tide us over in the meantime.