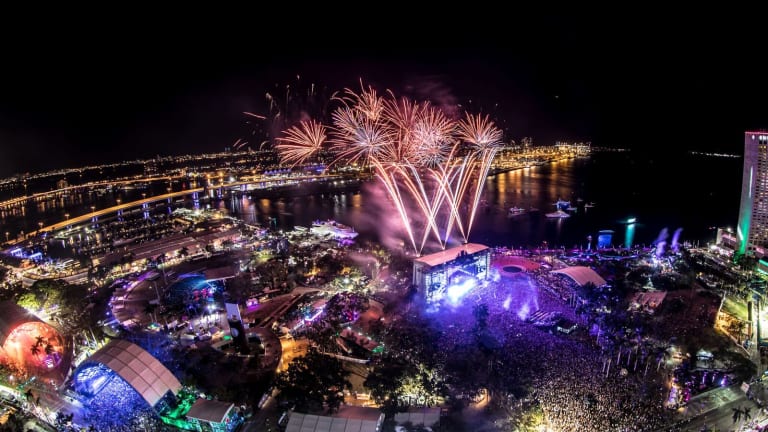 Ultra Approved for 10-Year Contract by Homestead Ahead of Miami Talks
Ultra Music Festival's organizers appear to have turned the tables on Miami's officials.
Intentional or otherwise, Ultra Music Festival's recent power play has given them considerable leverage in their negotiations with Miami officials. Leading up to their talks with both the Miami City Commission and City of Miami Beach Commission, the event has been approved to take place at the nearby Homestead-Miami Speedway.
On the evening of Tuesday, May 21st, the Homestead City Council approved a 10-year contract and extended hours for the festival that would begin with its 2020 edition. As far as Ultra is concerned, the timing of the decision couldn't have been better. Only hours before the Homestead meeting, a "City of Miami Sunshine Meeting" was held in which officials expressed wishes to rekindle their relationship with the event. For that matter, later today, May 22nd, the City of Miami Beach Commission will convene to discuss its potential relocation to Lummus Park.
The options at Ultra's disposal give organizers a great deal more power than they had in previous months. After political infighting and other factors had led to the festival's ousting from its longtime home of Bayfront Park in downtown Miami last year, the event relocated to Virginia Key for its 2019 edition. Citing outcry from nearby residents and a less-than-ideal attendee experience as their primary motivation, Ultra announced that the event would no longer take place in Miami in 2020 and beyond.
Faced with losing the money Ultra Music Festival brings to the city of Miami (not the least of which their $2 million fee to the city), officials have changed their tune. According to the Miami Herald, commissioner Keon Hardemon said, "It just reminded me of being in a relationship, then breaking up with someone that you're not ready to stop dating." Ultra is one of three large-scale events to leave the city in the past 14 months.
Following today's meeting with the City of Miami Beach commission, Ultra Music Festival's potential return to Downtown Miami is an item of discussion set for May 27th.
H/T: EDMTunes
FOLLOW ULTRA MUSIC FESTIVAL:
Facebook: facebook.com/Ultra
Twitter: twitter.com/ultra
Instagram: instagram.com/ultra/