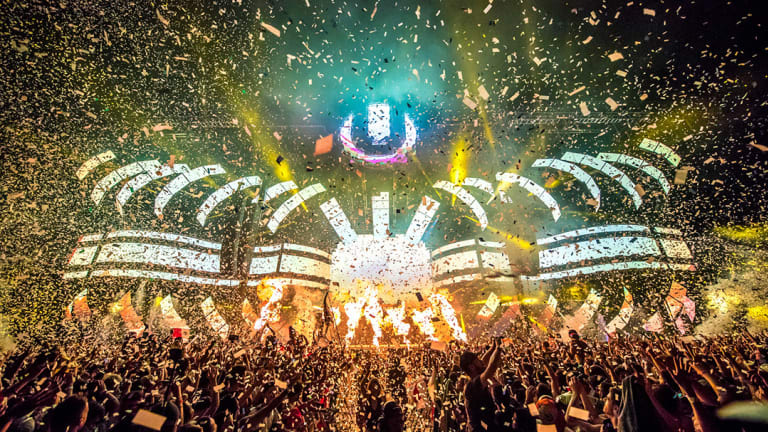 Ultra Music Festival Acquires Longstanding Winter Music Conference
In an effort to further strengthen the vision of making Miami a hub of entertainment, culture and business - Ultra Music Festival buys over Winter Music Conference.
In a major move earlier today, Ultra Music Festival announced it's acquisition of the long standing Winter Music Conference or WMC as it is fondly known. In addition, Ultra also acquired the International Dance Music Awards ! Trumping all in presence at yesterday's Press Conference on a docked yacht affront their Bayfront Park home, Ultra made the announcement which was apparently well in the works for a while as WMC co-founder Bill Kelly went on to mention. 
The announcement came from UMF Marketing and New Media Manager, Albert Berdellans. Explaining the motives behind the merger and what this meant for both sides, he went on to say, 
"WMC will allow veterans and newcomers alike to develop themselves and their organizations to become competitive players in the industry. We are very excited to contribute to the vision of Miami as a hub of entertainment, culture and business."
Commenting on the merger, Russell Faibisch, Co-Founder, Chairman & CEO of Ultra went on to elaborate the impact WMC has had on the scene and what they're vision for the future is, saying,
"For over thirty years, WMC has been integral to Miami's storied relationship with dance music. The conference was where some of the biggest deals in dance music history were made and we look forward to working with Bill to pair WMC and Ultra into one extravagant Miami Music Week."
Things haven't always been rosy between both said parties though. After amicable beginnings years ago, as both events fed off the success of each other, there came a point when Ultra Music Festival grew exponentially and really did not need the droves of industry insiders and artists which initially made their way to Miami solely for WMC. There were years of evident strife between WMC and UMF that followed, as well as the newer addition of Miami Music Week which kind of took the focus away from the business aspect of the industry and channeled more of the focus on non-stop parties taking center stage taking over Miami.
Being one of the longest standing and very early players in the game, WMC is currently hosting its 32nd annual event which is due to wrap up just in time for Ultra Music Festival to kick-off over the weekend. Being early initiators in the game, up until newer additions like Amsterdam Dance Event and International Music Summit in Ibiza came around and began to become more dominant forces in the game, the past few years saw WMC losing its importance and dwindling attendance. 
While Bill Kelly, co-founder of the festival will carry on to run the festival and further his vision, he was rather excited about the partnership and mentioned it was a long time in the making. Further explaining this he said, 
"A couple years ago, we revisited the idea of coming together, at that point the Amsterdam Dance Event and International Music Summit in Ibiza had formed over the course of the last five years or so, but Ibiza is a very small island, it's very expensive, and it's not easily available to businesses and fans. Over the years, the significance of WMC slightly diminished because of those, so to bring (attention) back to Miami, this acquisition was necessary."
Kelly further went on to say, 
"I've been astounded to watch Ultra grow from a small, local festival on Miami Beach into the largest festival brand in the world. Russell and I are lifelong dance music fans who both call Miami home and we thought it made a lot of sense to finally combine efforts." 
In addition to the news of the acquisition, UMF also announced another piece of exciting news, they're continuing their global expansion by taking the festival to China. Ultra currently hosts 47 events and festivals in 24 countries across six continents, and its newest addition will be an Ultra Beijing which is set to be held on June 16-17, followed by an event in Shanghai in September. 
The (U) is truly taking over the world of dance music events slowly and steadily, and we're definitely NOT complaining. 
H/T: Billboard