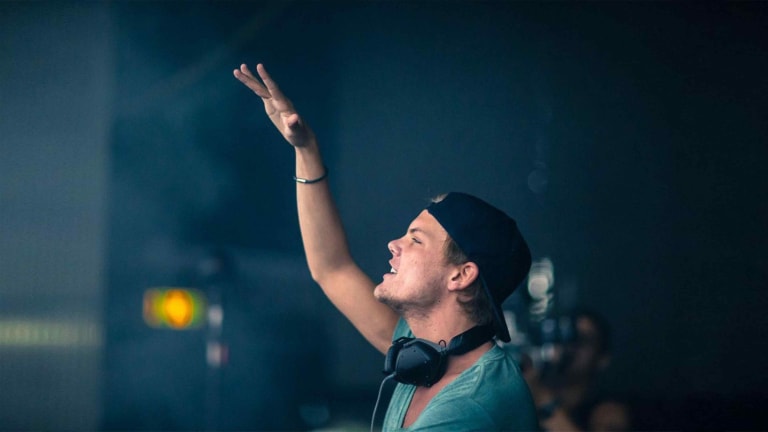 Ahead of Ultra Music Festival, Watch Avicii's 2013 Main Stage Performance
Avicii's contributions to EDM will always live on.
The 2019 edition of Ultra Music Festival begins tomorrow, March 28th, and what better way to get in festivalgoing spirits than to watch one of the event's historic sets? Avicii returned to the Ultra main stage in 2013 with an eclectic performance that cemented his legacy as one of EDM's innovators.
Beginning the set by bringing out Madonna and then later inviting genre-spanning musicians like Mac Davis, Aloe Blacc, and several of the Incubus bandmates onstage, Avicii (real name Tim Bergling) demonstrated the crossover potential of dance music. In due time, countless EDM musicians would follow suit with cross-genre collaborations similar to the ones in Avicii's 2013 album True.
Bergling died in April of last year by suspected suicide, following a tumultuous rise and fall underscored by struggles with drugs and alcohol. Earlier in the week, his family announced that next month they would launch an initiative called the Tim Bergling Foundation, which will support organizations with a focus on mental health and suicide prevention, among other things.
The 2019 edition of Ultra Music Festival will run from March 29th-31st. For more information or to purchase tickets, visit the event website.
H/T: Dancing Astronaut
FOLLOW AVICII:
Faceboook: facebook.com/avicii/
Twitter: twitter.com/Avicii
Instagram: instagram.com/avicii/
SoundCloud: soundcloud.com/aviciiofficial
FOLLOW ULTRA MUSIC FESTIVAL:
Facebook: facebook.com/Ultra
Twitter: twitter.com/ultra
Instagram: instagram.com/ultra