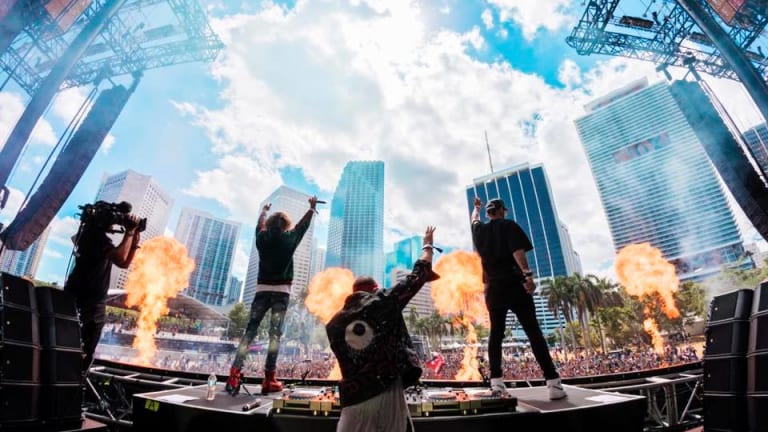 Ultra Music Festival's Bayfront Park Return Proposal Revised Ahead of July Meeting
Changes to Ultra Music Festival's 2020 Bayfront Park return proposal would significantly affect the event.
Following a back-and-forth that saw Ultra Music Festival walk away from the proverbial table only to be lured back, the Miami City Commission have opened discussions regarding the event's return to Bayfront Park. If a proposal drafted up by the city holds any weight, however, significant changes to the attendee experience may be part of the deal.
The document has been posted ahead of a July 25th meeting set to determine the annual festival's future in the venue it's called home for the vast majority of its lifetime. Among the more significant changes are a 10:00 PM curfew on Sunday night, a sound limit reduction from 110 to 104 decibels from 60 feet away from each stage, and the requirement that organizers pay for police and fire department presence in addition to the same $2 million fee.
Ultra inaugurated in 1999 at Collins Park in Miami Beach. By 2001 the festival relocated to Bayfront Park, where it took place before the Miami City Commission downvoted its contract to take place there in 2019. After a one-off event in Virginia Key, the festival's organizers announced plans to relocate outside of Miami for the 2020 edition. Confronted with the economic impact of losing the event, city officials initiated meetings to discuss its return - but at the end of a June 27th meeting, the vote had been deferred to July 25th.
Official dates have not been announced for the 2020 edition of Ultra Music Festival. For more information or to purchase tickets, visit the event website.
H/T: EDMTunes
FOLLOW ULTRA MUSIC FESTIVAL:
Facebook: facebook.com/Ultra
Twitter: twitter.com/ultra
Instagram: instagram.com/ultra