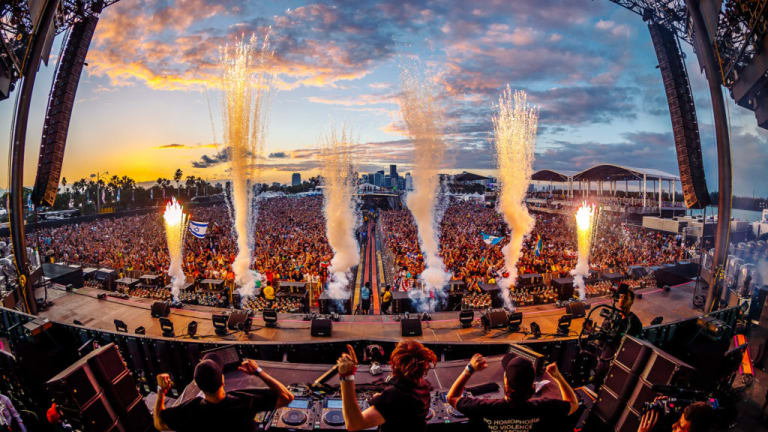 Ultra Music Festival Still Has Yet to Sign Contracts for 2020 Event
With less than four months out, Ultra's organizers are still finalizing contracts with the city of Miami
It's been four months since Ultra Music Festival announced their celebrated return to Bayfront Park in Downtown Miami, Florida. It has come to light that with only four months until the 2020 event, however, the event's organizers still have yet to enter into contracts with the city.
As reported by the Miami Herald, Ultra's organizers have not signed licensing agreements necessary for the event to take place in Bayfront Park. Beyond that, they also must meet deadlines once the contract is signed that include payments, permits, and a traffic management plan. A statement on behalf of the Miami City Commission simply says, "We are actively working to finish up the agreement."
Meanwhile, only last week did Ultra's organizers announce a Phase 1 lineup topped by Flume, Gesaffelstein, Major Lazer and Zedd.
The inaugural Ultra Music Festival took place in 1999 in Collins Park on Miami Beach. In 2001 the event relocated to Bayfront Park, where it had taken place annually (save for a stint at Bicentennial Park from 2006-2011) until the Commission downvoted its 2019 return. After a tumultuous one-off event in Virginia Key, Ultra's organizers announced plans to leave Miami, prompting the city's lawmakers to lure them back for 2020.
Ultra Music Festival will take place from March 20th-22nd, 2020. For more information or to purchase tickets, visit the event website.
FOLLOW ULTRA MUSIC FESTIVAL:
Facebook: facebook.com/Ultra
Twitter: twitter.com/ultra
Instagram: instagram.com/ultra