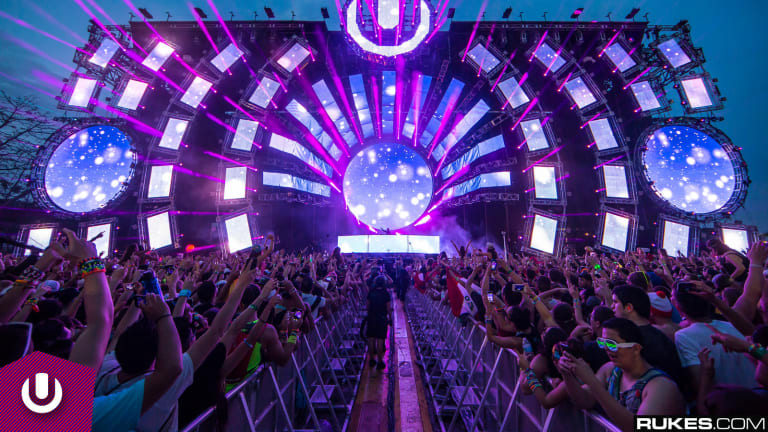 Ultra Music Festival to Provide Free Shuttles for 2019 Attendees
The organizers of Ultra Music Festival are working towards solutions to problems posed by their location change.
Ultra Music Festival's relocation to Virginia Key in 2019 has been mired in its fair share of controversy. Between the ire of Key Biscayne residents and rival promoters alike, the Miami festival's organizers have fought an uphill PR battle. By the looks of things, however, they're already making efforts to alleviate some of their stakeholders' concerns.
In a statement, Ultra's organizers have announced that all attendees of the 2019 edition will be granted "coordinated transportation options." They will be able to board shuttles at designated locations throughout Miami that will drop them off at the festival grounds. 
The full statement reads:
For your convenience and to reduce the local impact of carbon emissions and traffic, this year, Ultra Music Festival is pleased to offer coordinated transportation options.

Specifically, at various locations throughout the Greater Miami area, you will be able to use one of our transports to travel directly to and from the event. From these stations, transportation will be provided FREE to patrons with valid festival wristbands.

These transportation hubs have been strategically selected based on their proximity to mass transit and to local clusters of hotel accommodations.

We have consulted and worked alongside some of the industry's most qualified traffic mitigation and logistics professionals to ensure the smoothest transportation experience possible both to and from the event.
Ultra Music Festival's statement addresses one of the primary concerns expressed by residents of the surrounding area in recent weeks. In the Miami City Commission meeting scheduled to determine whether the festival would be allowed to relocate to Virginia Key, Key Biscayne Mayor-Elect Mike Davey was perhaps the most outspoken on the topic. "We have one way on and one way off the island, and that's the Rickenbacher Causeway," he said. "What this item proposes is putting at least 160,000 people out there. This is going to impact our safety."
Ultra Music Festival will take place from March 29th to March 31st, 2019. For more information or to purchase tickets, visit the event website.
FOLLOW ULTRA MUSIC FESTIVAL:
Facebook: https://www.facebook.com/Ultra
Twitter: https://twitter.com/ultra
Instagram: https://www.instagram.com/ultra/