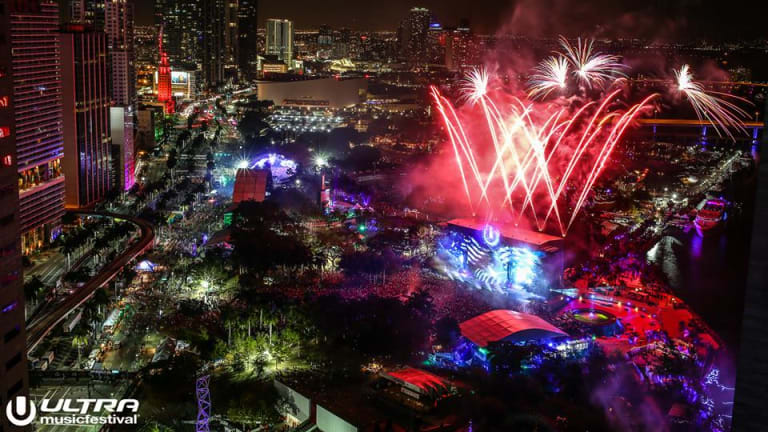 Ultra Music Festival Is Upping Security To Ensure The Safety Of Attendees This Year
Ultra wants attendees to have a worry-free, comfortable experience.
Ultra Music Festival is the world's premier electronic music festival for many reasons.
It boasts an incredibly eclectic lineup each year, hosting heavy-hitters, newcomers, surprise sets and unique performances only Ultra can put together. The level of production and sheer spectacle is unparalleled, and the overall experience is one of a kind.
The experience is more than what meets the eye though. Ultra is famous for everything behind the scenes as well, areas like superb artist hospitality and tight security.
With gun related violence reaching epidemic status in the U.S, security is important now more than ever. The tragic Route 91 Harvest Music Festival shooting in Las Vegas, October 2017, spurred cause for concern for large-scale music events. In response, many U.S festivals have sharply heightened their security protocols.
With this year's Ultra Miami marking the festival's 20th edition, organizers are taking security concerns very strongly.
As always, there will be a strict clear-bag policy, as well as amnesty boxes at the entrance to prevent illicit substances on-site. Clear bags expedite the entry process and allow security personnel to easily spot suspicious paraphernalia. The amnesty boxes give patrons a no-consequences chance to dispose of any restricted items before entering the festival gates.
The Miami Police Department will also have a strong presence at the festival. The festival grounds are enveloped by skyscrapers, akin to the setting of Route 91 Festival in Vegas. Police are well aware of this, and to quell any fears, they have prepared a response if a similar incident was to occur. The skyscrapers have been assigned numbers, and police will use the numbers to pinpoint a "hypothetical gunman" if a shooting was to to break out. Moreover, snipers will be positioned in some of the high rises to allow for clear vantage of the festival.
"The department sees what's going on in other parts of the world and adapts," said Miami Mayor Francis Suarez. "You have to adapt your tactics to protect the residents."
Off site, police will closely monitor the downtown Miami area through "virtual policing," a system that allows police to instantly broadcast photos of suspects to each other through the huge array of cameras across downtown Miami.
Vehicle threats have also been addressed as collision-resistant Formula E racing fences will be used to barricade the festival site.
Also, apart from the 300 police officers on duty, a full quarter of the city's force, SWAT teams will be involved in running security. Moreover, marine patrol will guard the festival's eastern edge on Biscayne Bay.
Lastly, those in attendance also have an obligation to ensure the safety of the festival.
Remember, if you see something, say something. 
H/T: Miami Herald