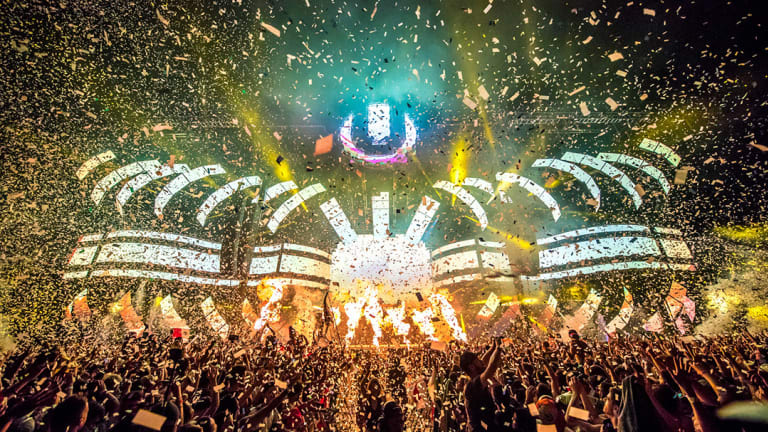 Ultra's Proposed License Agreement Decried by Key Biscayne Residents
Ultra Music Festival's proposed license agreement with the city of Miami has surfaced.
Perhaps the biggest question mark hanging over the 2019 festival season is what will become of Ultra Music Festival. Following a push and pull with Miami officials and separate promoters alike, the three-day event's organizers have arrived at the terms of a proposed license agreement. Unfortunately for them, the locals aren't onboard.
Over the past month, Ultra's organizers have engaged in discussions with the city to relocate their festival to Virginia Key. Under the terms of a newly drawn-up contract, they would pay the city $1.4 million to hold the festival across sites adjacent to Miami Marine Stadium in addition to using the area around Arthur Lamb Road for parking. The fee may increase depending on ticket sales after 2019, and after the third year it will increase by three percent (presumably to adjust for inflation).
Another location specified in the agreement has been locked down by Rapture Electronic Music Festival on two of the three dates. An Ultra spokesperson had remarked that "the event would be moved" out of its grounds on Historic Virginia Key Beach Park.
Residents of Key Biscayne - an island accessible via Virginia Key - have denounced the proposed move, on the other hand. Addressing concerns that the festival will cause traffic, noise, environmental consequences and safety issues, Key Biscayne Vice Mayor Franklin Caplan said, "I am ready to call out our neighbors, the city of Miami, as bad neighbors. I am pretty well fed up with the way the city of Miami behaves."
Ultra Music Festival's contract with Bayfront Park was not renewed following its 2018 edition on the grounds that the event was responsible for noise, traffic and closures to the park. The event has taken place there annually since 2001 after outgrowing its previous location at Collins Park in South Beach.
The proposed agreement to relocate Ultra Music Festival to Virginia Key is subject to a vote on November 15th.
H/T: EDMTunes
FOLLOW ULTRA MUSIC FESTIVAL:
Facebook: https://www.facebook.com/Ultra
Twitter: https://twitter.com/ultra
Instagram: https://www.instagram.com/ultra/