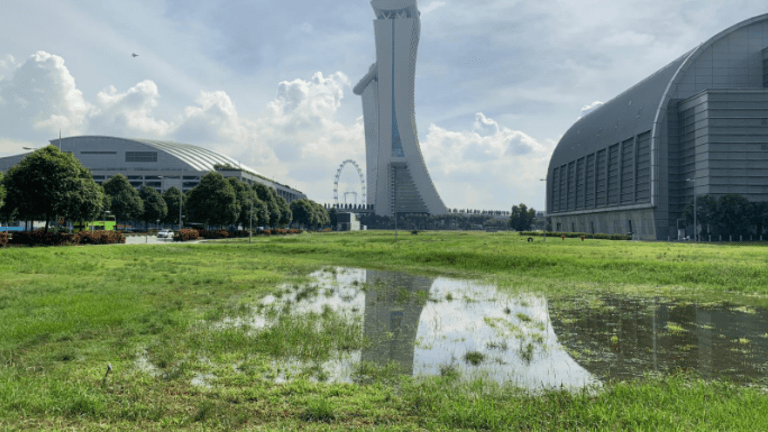 Ultra Singapore 2019 to Move Indoors Due to Expected Severe Weather
The 2019 edition of Ultra Singapore will go on, although not quite as planned.
Following speculation as to whether Ultra Singapore would take place a matter of days before it's slated to begin, the festival's organizers have put fan concerns to rest. The format of the event will be significantly different, however. As was rumored, it has been relocated indoors as harsh weather is anticipated during the days it is set to take place.
"After many days of working together with different stakeholders, ULTRA Singapore is pleased to announce that the ULTRA Singapore event, which is scheduled to be staged on the weekend of June 8th and 9th, has been relocated from ULTRA Park to B2 Sands Expo and Convention Centre at Marina Bay Sands," reads a statement issued by organizers. "The logistics of moving venue at such a late stage takes time and therefore we regret not having addressed our fans sooner. Rest assured the show goes on and event organizers are working tirelessly to deliver the ULTRA experience we are renowned for." 
The Ultra Singapore website will be updated with information about the new venue as well as how attendees can obtain their entry wristbands at 9:00 AM SGT on Wednesday, June 5th.
H/T: The Straits Times
FOLLOW ULTRA SINGAPORE:
Facebook: facebook.com/ultrasingapore
Twitter: twitter.com/ultrasingapore
Instagram: instagram.com/ultra.sg