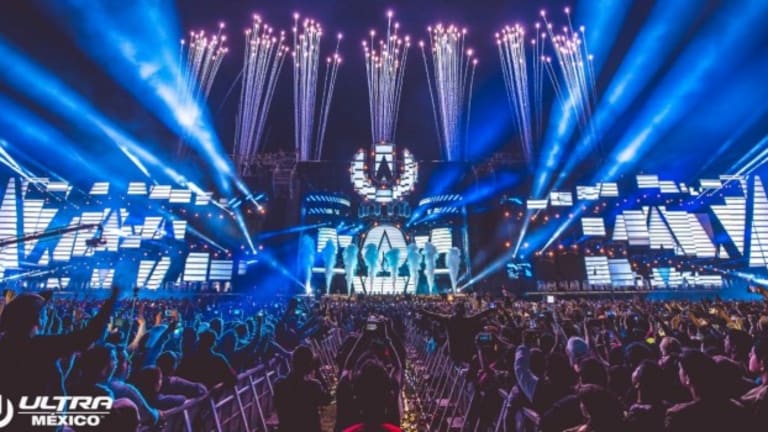 Ultra Worldwide Completes its 2017 Run on a High Note With Staggering Statistics
Just incase you needed reassurance about the epic success run of Ultra Worldwide 2017!
In March 2018, Ultra Music Festival, Miami will be celebrating its 20th Anniversary! Little did we know that what began as a single day event at Collins park in Miami in 1999, would grow to spread its wings in 20 countries across 5 different continents by 2017!
Ultra Music Festival (UMF) has always been knowing for having a stellar line-up when it came to the performing artists. In its very initial years, the festival saw the likes of Tiësto, Paul Van Dyk, Pete Tong and Carl Cox playing to the audiences in Miami which only went on to expand in numbers with every passing year. According to the stats of Ultra Worldwide's 2017 run, they've hosted a whooping 1028+ artists on the various stages through this year!
What kicked off in late February of this year with the very first Ultra Worldwide event of the year in Cape Town, South Africa culminated on Oct 15 in Buenos Aires, Argentina! Spanning through these 45 events held worldwide, the festival has hosted a total of over 1,000,000 attendees this year alone!

While Ultra Worldwide has been stretchings its span far and wide around the world, this monumental year for the festival saw them add a whooping 23 new events including the debut of Ultra Mexico and China, Road to Ultra in India, standalone Resistance shows in Colombia, Buenos Aires, Bali and the UK! All these ofcourse in addition to the brand new Resistance Residency at Privilege, Ibiza. Also, kicking off their 2018 run, will see the addition of a sixth continent with the Road to Ultra event scheduled for February in Melbourne!
If you weren't lucky enough to have added to that long list of attendees, we're pretty damn sure you must have been one to tune in to the epic UMF TV Livestreams. With a hefty 3 million hours of livestream viewed to date on UMF TV logged throughout ULTRA Worldwide's annual broadcast schedule, the festivals eminent expansion is clear.
As you get set for the epic 20th Anniversary edition of UMF Miami next March, here is a complete list of the insane statistics from Ultra Worldwide 2017!
ULTRA Worldwide 2017 General Stats

Total global attendance: 1,000,000+
Total number of events: 45
Total number of new events in 2017: 23
Country count: 20
Total number of festival event hours: 554
Total staff employed worldwide: 10,000+
ULTRA Worldwide 2017 Media Stats

Livestream hours broadcasted via UMF TV: 143
Livestream hours viewed to date: 3,000,000
Total number of artist appearances: 1,028
Total ULTRA Passport holders: 300,000+
UMF Radio country distribution: 62
UMF Radio estimated weekly listeners: 32,693,400