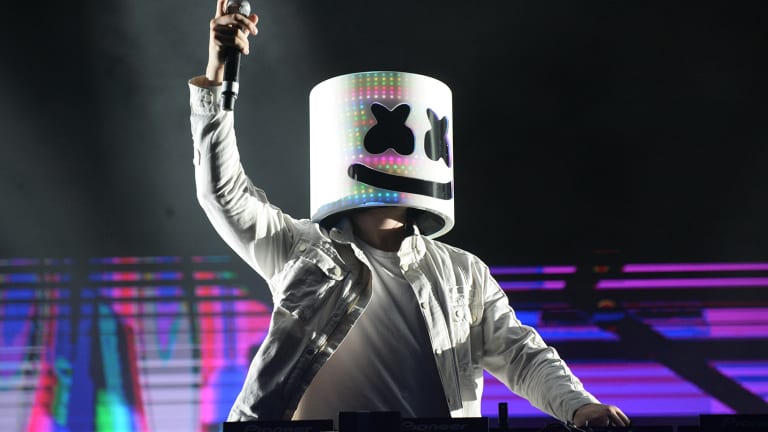 United Talent Agency Purchases EDM's Circle Talent Agency
Circle Talent Agency has clients like Marshmello, Kaskade, Excision, and Illenium.
To better align itself within the dance music industry, United Talent Agency (UTA) has purchased Circle Talent Agency for an undisclosed amount. Circle Talent Agency's touring division will not be moving over to UTA. 
Circle Talent Agency's roster boasts chart-topping acts like Marshmello, Kaskade, Excision, Illenium, and more. They will now become united with UTA's clients, which include artists like Post Malone, Guns N' Roses, Muse, Lenny Kravitz, G-Eazy, DJ Khaled, Mariah Carey, and many more. 
Circle Talent Agency confirmed that the electronic music agents will be moving under UTA's leadership. It's estimated that fewer than 10 employees were laid off from the touring division.
"The acquisition of Circle Talent Agency is a tremendous addition for UTA as we continue to build momentum in our music business," said UTA Chief Executive Officer Jeremy Zimmer. "Electronic music is now a multi-billion dollar business and one of the fastest-growing genres. Having Circle, its talented agents and incredible roster under our umbrella, immediately establishes a major connection for us with the next generation of music fans, and UTA as a leader in the dance space."
Steve Gordon and Kevin Gimble, Circle Talent Agency's founders, expressed their excitement for UTA's acquisition of their company: "We have watched UTA evolve into a major entertainment company with global reach and we felt now was the perfect time to combine our resources to provide even greater opportunities for our clients. We're excited to join a growing music team that shares our client-first values."
Circle Talent Agency was founded by Gordon and Gimble back in 1998. In 2012, the two founded Global Dub Festival at Red Rocks in Denver, Colorado. They then purchased Ten in One Talent agency in 2015.