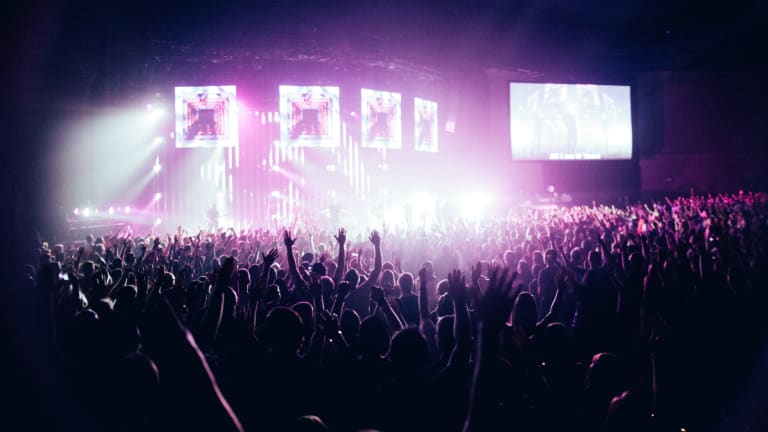 Industry News Round-Up: U.S. Music Revenues Increase, CDs & Vinyl Sales Outsell Digital Since 2011, & More
The U.S.'s music revenues are up, and CD and vinyl sales are selling more than digital downloads for the first time since 2011.
The United States' music revenue rose 16.5 percent in 2017. 
For the second consecutive year since 1999, the United States' music industry has grown, according to an annual Recording Industry Association of America (RIAA) report. 2017 saw a 16.5 percent increase in revenue. This influx in growth can be credited to music streaming services like Spotify, Apple Music, and others. Ad-supported services like YouTube and Vevo also played a key role in the industry's growth. 
2016's growth was attributed to the same platforms. However, paid subscriptions in 2017 raked in $4 billion, merely half of the total revenue, and have grown by more than 50 percent. RIAA Chairman and CEO Cary Sherman stated in a blog post that, "There's still much work to be done in order to make this growth sustainable for long term." 
Sherman also mentioned that "The playing field remains unfairly titled at the expense of the creators and digital music services, resulting in a 'value gap,' the gulf between the amount of music being consumed and the compensation that platforms return to music creators for exploiting music. The economic consequences are real and increasingly documented by leading academics." 
The RIAA is also in support of proposed legislation that would alleviate a few of the aforementioned issues currently present within the music industry. 
Vinyl and CDs are earning more in revenue than digital downloads, first time since 2011
The previous report by the RIAA also notes that vinyl and CDs are earning more in revenue than digital downloads. This marks the first time since 2011. 
The RIAA's report noted that physical products' revenue, in comparison to digital downloads' decline, fell only 4 percent to $1.5 billion. 
CD shipments fell 6 percent to $1.1 billion, while vinyl sales increased 10 percent to $395 million. 
Vinyl sales are still only about one-third of CD sales, but the continuing decline of CDs will mean that vinyl sales will surpass CDs sooner than later. 
SoundCloud sheds light on artists who started on the service with 'First on SoundCloud' campaign
This new advertising campaign will highlight artists who got their start on SoundCloud. It will encourage creators to upload content by using the #SCFIRST hashtag, as well as spotlight rising influencers on the platform. These influencers include musicians, videographers, and photographers. 
The first 10 artists that the campaign has highlighted are: Kehlani, Galimatias, Taylor Bennett, Lorine Chia, Melo Makes Music, Party Pupils, Jay Prince, Cathedrals, starRo, and Witt Lowry. These artists will be heavily promoted across the platform as well as through newsletters and playlists. 
Content creators who use the platform and the #SCFIRST hashtag will also receive prioritized consideration for SoundCloud Premier, the platform's monetization program. 
"Creators are the center of our ecosystem and this campaign underscores our commitment to empowering them with the best tools, data, and resources to share their work, inspire their audiences, and build their careers on SoundCloud first." -Kerry Trainor, CEO of SoundCloud
Last year, SoundCloud was under serious pressure from the industry as well as its investors. In August of last year, the company asked its investors for $169.5 million in Series F funding. 
Shortly after, SoundCloud's Alex Ljung stepped down as the CEO. The company hired former Vimeo CEO, Kerry Trainor. 
H/T: Rolling Stone & Billboard