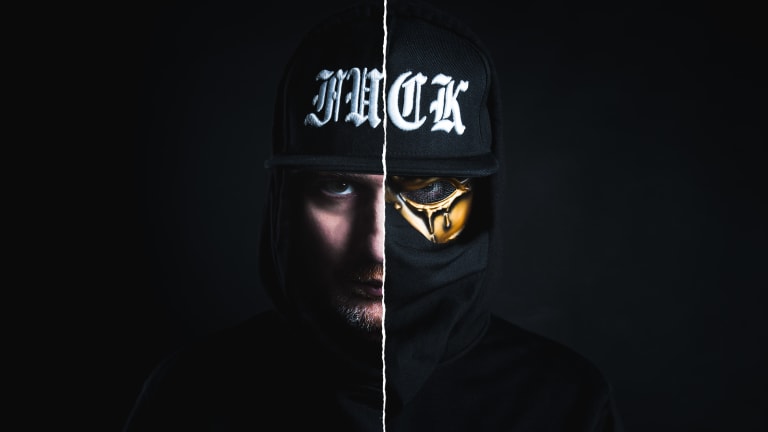 UZ Aims to Rebrand With New Rebirth LP
The trap lord is going back to his roots for 2018.
Mysterious producer UZ seemingly emerged out of nowhere in 2013, bringing in the super fresh "trap shit" sound, that would turn him into a worldwide phenomenon in the span of only a few years. It wasn't until last summer that UZ decided to reveal his true identity, and release his debut album Layers; a 12-track masterpiece featuring names such as Two Fresh, Foreign Beggars, Stooki Sound, QUIX, Elliphant and Og Maco. 
Ever since Layers dropped, UZ has toured around the world, released his first sample pack on Splice, unleashed "Do Wrong", a collaboration with OG T-Pain, and teamed up with Beatport for when it went BACK TO BASS (more on that here). However, it seems like it's time for UZ to break the internet again, as he just announced his next LP, released May 11th on his own label Quality Goods Records. Titled The Rebirth, the LP will have the trap lord come out with a pretty hefty rebrand, that'll have him return to his classic trap roots, and (maybe most importantly) get rid of his instantly recognizable FUCK hat and mask, in favor of a sharper and more fresh look. 
As if this wasn't enough, UZ also released a 4-track Rebirth B-Side EP, featuring some free hard beats that won't make it on the album, and announced a huge North American tour with Stooki Sound, sumthin sumthin that starts pretty soon: April 20th. 
Cop tickets for The Rebirth Tour here and check out UZ's recent Reddit AMA here.
Follow UZ:
Facebook: https://www.facebook.com/UZBalltrap/
Instagram: https://www.instagram.com/balltrapmusic/
Twitter: https://twitter.com/BallTrapMusic
Soundcloud: https://soundcloud.com/ball-trap-music