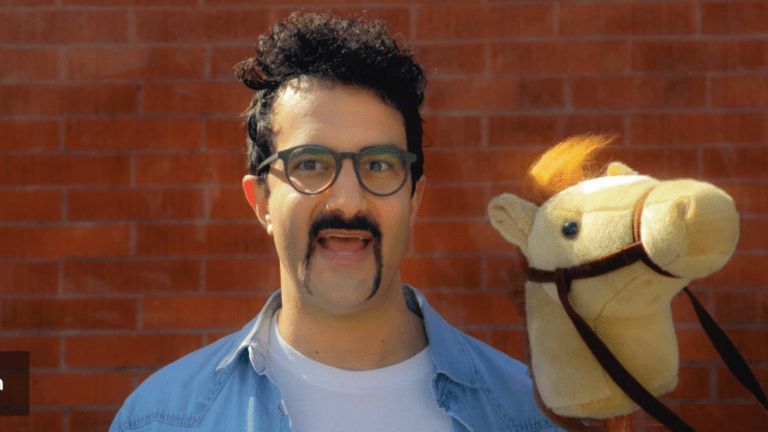 Valentino Khan Parodies Electric Scooters with Bizarre "Pony" Promotion
First "Pony" was a Valentino Khan single, now it's a "micro-mobility startup."
DJs sometimes go to head-scratching lengths to keep people talking about their music as evidenced by a video uploaded to Valentino Khan's YouTube channel. The Los Angeles talent released "Pony" a month ago, and now he's followed it up with a spoof commercial inspired by the single.
Mocking electric scooter services like LimeBike and Bird, "PONY: How It Works" advertises stick horses that, according to the narrator, have been distributed around Los Angeles by the thousands. The "micro-mobility startup," as they call themselves, encourage their customers to "leave [the stick horses] wherever you like and rely on the community to do the free labor of moving our property off their lawns and streets."
Khan also shares some best practices from his own experience with Pony. "After I finish my ride, I just leave it in the middle of a busy intersection, or on someone's front porch, and I'm on my way," he says during a brief cameo. "Thanks, Pony!"
Valentino Khan's big break arrived with the release of "Deep Down Low" in 2015, and he hasn't rested on his laurels since then. In 2019 alone, he's collaborated with Kayzo on "Novocaine" as well as reimagining a 2015 GTA collaboration for "Break Your Neck (Pt. 2 VIP)."
As far as touring is concerned, Valentino Khan is currently knee deep in the 2019 festival season. His next performance will take place at Sunsation Festival in Trois-rivieres, Canada on Saturday, June 15th.
FOLLOW VALENTINO KHAN:
Facebook: facebook.com/ValentinoKhan
Twitter: twitter.com/valentinokhan
Instagram: @valentinokhan
Soundcloud: soundcloud.com/valentinokhan