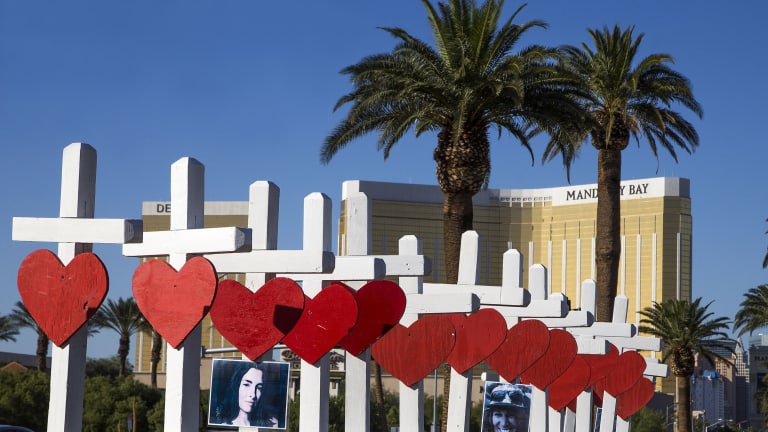 Artists Pay Tribute To The Vegas Shooting One Year Ago
Las Vegas goes dark and DJ's pay tribute to the mass shooting today.
Today marks the anniversary of the Vegas massacre, a shooting that killed 58 people and injured over 400. On October 1st, 2017, Route 91 Harvest Festival experienced one of the worst mass shootings in US history. Like any music festival, thousands of country lovers came together to enjoy a weekend of good music and company. Country singer Jason Aldean was closing the festival when a man began shooting from the 32nd floor of the Mandalay Bay. Ten minutes later, he pointed the gun at himself and took his life. 
The Vegas strip will go dark today to honor to victims. DJs took this day to heart as well, sharing that the city is like their second home. Marshmello, The Chainsmokers, and more shared touching tributes today. 
Marshmello:
"Vegas is my second home, the tragedy that happened on this day last year affected us all but we will always stand united against anything these cowards throw at us. #vegasstrong"
The Chainsmokers shared a short, heart-warming video to Instagram, sharing vegas is braver, closer, prouder and stronger from this tragedy. 
Take a minute to remember all the victims below.