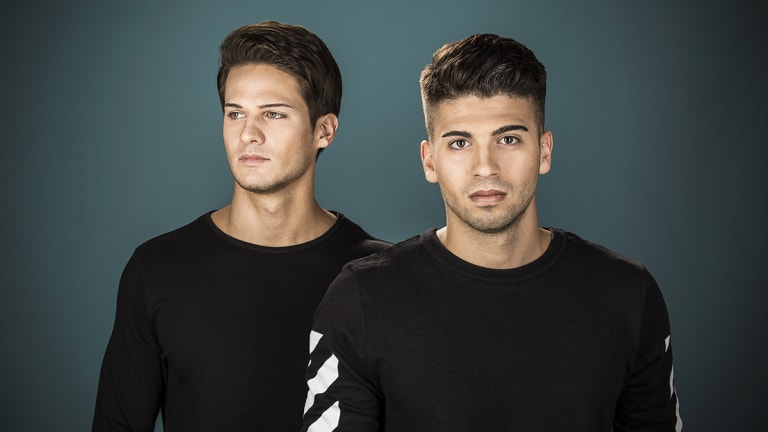 VINAI Mock Passersby in Shanghai and Taipei with Impressions
Video clips shared to VINAI's Instagram Story show them shouting at people on the street.
Insensitive jokes made by VINAI have elicited outrage from members of their fan base. During visits to Shanghai, China and Taipei, Taiwan, the Italian DJ duo recorded video of themselves harassing people on the street by imitating their native language.
As can be seen in the Shanghai clip, the duo (comprised of brothers Allessandro and Andrea Vinai) shouted "ni hao" and "konnichiwa" at passersby. While both phrases translate to "hello" in English, the latter is in fact Japanese. In the Taipei clip, the brothers can be heard yelling unintelligible mimicries of a man on a loudspeaker during an election campaign.
VINAI debuted in 2013 with the release of "Hands Up" on Time Records. The following year their collaboration with DVBBS titled "Raveology" arrived by way of Spinnin' Records, exposing them to EDM fans all over the globe. In 2017 they founded their own record label, ZEROTHIRTY, and most recently they collaborated with Hardwell on "Out Of This Town" featuring Cam Meekins which came out on Revealed Recordings last month.
EDM.com has reached out to VINAI's team for comment, but they have not responded at the time of writing.