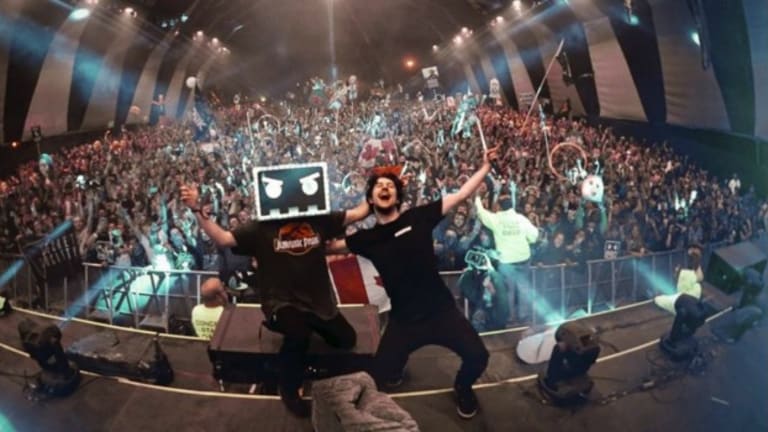 Virtual Riot Predicts What EDM News Will Sound Like in 2055 And Has Us in Splits!
So, what will EDM News look and sound like in 2055? What's gonna be happening? Check out this hilarious spew of tweets by Virtual Riot's predictions!
So, what IS the future of the fast-paced EDM way of life? In a world where it's almost impossible to predict our tomorrow from today, Disciple mainstay Virtual Riot has pulled out that crystal ball and looked way into the future, taking us to 2055!
Looking 37 years into the future, Valentin Brunn a.k.a. Virtual Riot has made some hilarious and yet extremely on point predictions of what EDM News will look like in the future. From Skrillex playing on Mars to Electric Daisy Carnival selling Virtual Reality festival tickets, these might just as well be a reality even sooner! Well, in 2055 at the least.
Things went on to get a little crazier with his predictions of Skism setting a Guinness World Record for playing a set on 20 CDJ's and our favorite, Excision healthy after half-robot-dinosaur-half-human surgery. These on the other hand, we're not all that sure about coming out true, but hey, you never know!
Onto some more recent predictions, Above & Beyond's Jono Grant went on to make his own predictions for 2018 while being stuck in transit due to flight delays. From Trump's presidency and his wall to Bitcoins and cars, Grant created a detailed 30 point list of his predictions.
While we're hoping against hope that not all of them are true, we sure as hell do have to say some of them seem pretty on point! Check them all out here.