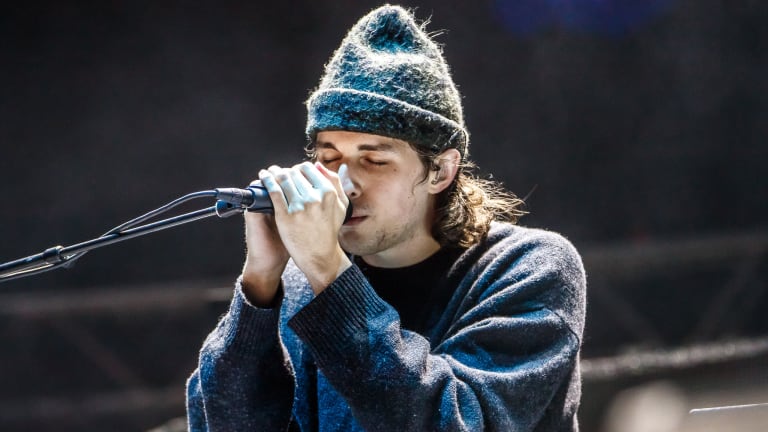 Virtual Self Surprises Fans by Unexpectedly Dropping Music Video for "Key"
Porter Robinson's alter ego Virtual Self has been creating waves in the industry since he brought the project to life late last year. And here's a music video from the EP which he just dropped!
Ever since Porter Robinson brought to life his Virtual Self alter ego late last year, he has been met with nothing but the most positive of responses from his fans and the industry alike. What came as a pleasant welcome change to the dance music industry struck with monotony to an extent in terms of new music, Virtual Self music was a mesmerizingly unique soundscape.  
After the very first Virtual Self show in Brooklyn last December, an EP, and music videos followed. Taking to the Vistual Self social media handle after a fair bit of a break, earlier on Wednesday, he tweeted the release of a music video for "Key" from the Virtual Self EP. The tweet cryptically read, "𝑎𝑛𝑔𝑒𝑙𝑖𝑐 𝑠𝑢𝑏𝑠𝑡𝑟𝑒𝑎𝑚 - 𝑖𝑡 𝑖𝑠 𝑡𝘩𝑒 𝑎𝑟𝑐𝑎𝑛𝑒𝑠𝑦𝑠𝑡𝑒𝑚. 𝑑𝑜 𝑦𝑜𝑢 𝑓𝑒𝑒𝑙 𝑡𝘩𝑒 𝑎𝑖𝑟 ?" and was accompanied by a link to the video. 
With every new video that Porter releases for Virtual Self, it feels like we're being lead deeper into the virtual world of the Virtual Self project. In what feels like a trail of ideas which will eventually add up to the larger picture, the music video for "Key" seems like an integral piece towards the build-up of the Virtual Self Arcane System. In what seems like an orb traveling through time and space, the video stays true to the Virtual Space alternate realm. 
As is the case with Virtual Self videos, sure enough, "Key" came with a stunning accompanying text on Youtube which starts of saying, 
"The infinite sky will heal us. Unlimited sky will fill our negligible light. As we follow an infinite key, I have become the sacred echo. The boundless heaven will fill our fading light. Choose your virtual echo. The infinite key is the sacred dust of your endless utopia. Complete yourself in self-realization. You believe that these infinite heavens will lead you. The A.I.ngel's gate is sacred. Your angelic echo offers the first phase of self-Digital joy. You will become a self-Echo in real particles. Our key is the echo to this final layer. You are spread through digital time. The utopian gate is infinite..." More here.
H/T: Dancing Astronaut