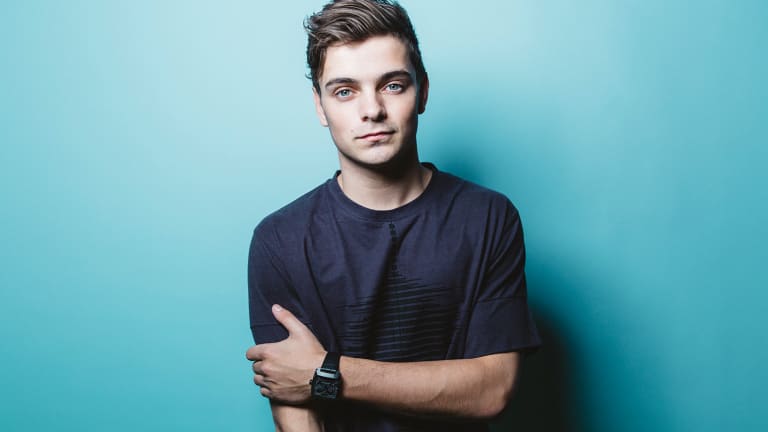 Watch Life = Crazy Come Together in the Latest Episode of The Martin Garrix Show
The latest episode of Martin Garrix's show details the release of his photo biography.
Now in its third season, The Martin Garrix Show has opened a window into the busy day-to-day life of one of EDM's most popular artists. The latest episode of the series focuses on the release of his highly anticipated photo biography, Life = Crazy.
Over the past two years, photographer Louis van Baar shot hundreds of thousands of photos of Martin Garrix (real name Martijn Gerard Garritsen) - during both his tour and personal life. Of those, roughly 10,000 were selected for the photo biography.
The 12th episode of the third season of the series starts off with the release party for Life = Crazy. In the second half, it details more of the stage show preparations for Garritsen's monolithic Amderstam Dance Event performances.
Martin Garrix will resume his tour with a performance at BAO Music Festival in Dubai, United Arab Emirates on November 30th.
H/T: Dancing Astronaut
FOLLOW MARTIN GARRIX:
Facebook: https://www.facebook.com/martin.garrix
Twitter: https://twitter.com/MartinGarrix
Instagram: https://www.instagram.com/martingarrix
SoundCloud: https://soundcloud.com/martingarrix