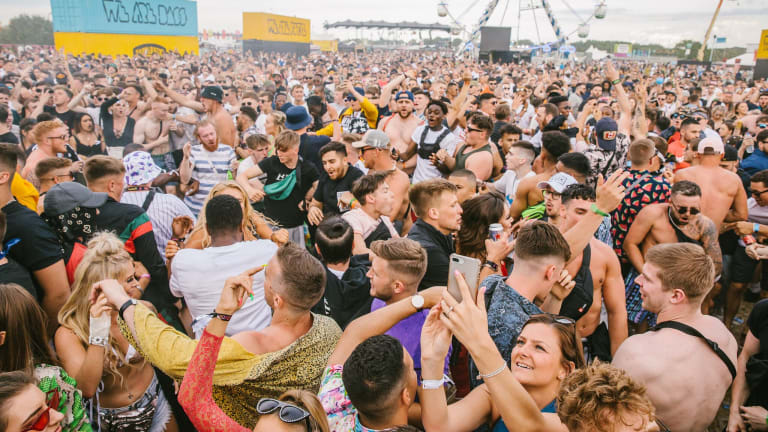 Stampede at We Are FSTVL Sends Numerous Attendees to Hospital
The incident stemmed from long lines and a lack of wristbands.
U.K.-based We Are FSTVL experienced a breakdown over the weekend when long lines and heatstroke caused hundreds of attendees to break through security barriers in distress. 
The cause of the resulting stampede originated from organizers failing to provide enough wristbands for attendees. The incident occurred on Saturday, and while the situation was remediated for their final day of operations, some of the festival's customers were injured or sick and could not return. The hot temperatures on Saturday were enough to induce heastroke with some attendees vomiting or even fainting while in line. 
East London resident Chloe Nichols described the situation as a "domino effect." Eventually crowds gathered to the point where wait times exceeded three and a half hours. With no food, water, or shelter from the sun, the crowd began pushing. Nichols herself, sustained lacerations on her leg from being pushed into a metal fence during the incident. 
At least eight wound up in the hospital from Saturday's incident. We Are FSTVL issued a statement on the matter encouraging those affected to reach out to organizers. Read their latest statement on the matter below. 
H/T: Your EDM
FOLLOW WE ARE FSTVL:
Facebook: facebook.com/wearefstvl
Twitter: twitter.com/wearefstvl
Instagram: instagram.com/wearefstvl