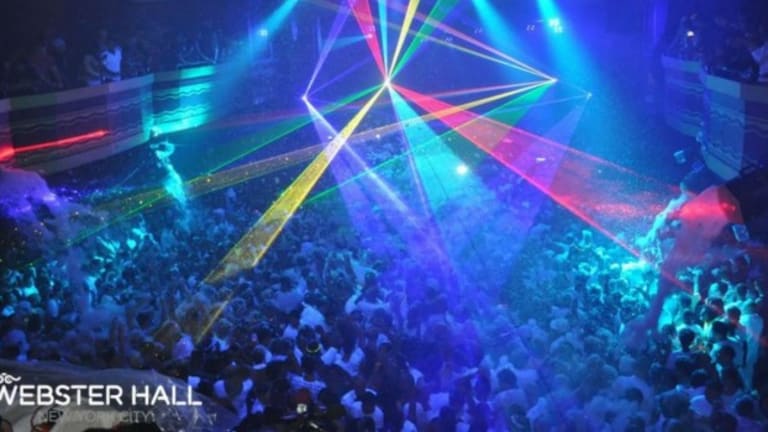 AEG AND BARCLAY'S CENTER ACQUIRE HISTORIC NYC MUSIC VENUE WEBSTER HALL
Bidding farewell to one of NYC's best electronic music venues.
One of NYC's most iconic music venues, Webster Hall, is going corporate.
The 131 year old building, which has been run by the Ballinger family for the past 27 years, has been sold to AEG Presents and Barclay's Center corporate parent, Brooklyn Sports and Entertainment. The deal is speculated to be valued at $35 million, while ownership is split 50-50 between AEG and BSE.

AEG recently acquired promoter Bowery Presents, which will take control of booking and marketing for the venue. Interestingly, Bowery Presents actually used to have exclusive booking rights for Webster up until March 2014, when the venue took control of promotion itself. Moreover, it currently handles booking for Mercury Lounge and Bowery Ballroom, both situated in Manhattan.
This deal is another step in AEG's attempt to dominate the music market in New York, as it previously launched Panorama Festival on Randall's Island, in 2016, and aides in operations in Brooklyn venues Barclays Center and the newly renovated Nassau Coliseum. Webster would be the company's first Manhattan nightspot, and a great one at that, given it was named Pollstar's nightclub of the year last year, based on ticket sales by volume. On top of that, the concert hall is even designated as an official New York City landmark!
Webster is famous for its gritty time-tested atmosphere, but that's about to change. According to Billboard, AEG chairman Jay Marciano stated that the company plans to spend around $10 million renovating most of the major spaces in the building, "to bring them up to contemporary standards and add a few more customer features." For some, this is a welcomed and much needed change. For others, not so much. Many patrons love Webster's current brazen feel, as it's something that sets the venue apart from other concert halls in the city, and makes for a unique experience. Moreover, many appreciate the venue's focus on providing an affordable night out, with weekly free guest lists, as well as plentiful giveaways and relatively cheap ticket prices. With new corporate management, some are afraid all that may change too.
Another thing Webster excels at, is regularly hosting a diverse array of acts. The venue works tirelessly to bring talent - ranging from newcomers to mainstream hits, and from rock'n'roll to trance - to its doors. With so much changing at Webster, there is some serious concern that the music hall may no longer work towards providing the universal lineups it's known for, particularly when it comes to underground acts.
However, BSE CEO Brett Yormark hopes Webster Hall, and other AEG facilities, become hotspots for rising artists who aspire to play big arena shows at Nassau Coliseum and Barclays Center. He said, "We're trying to diversify our venue portfolio so we can connect with artists early and often," adding, "We have a progression approach that allows us to get to know them and let them understand the experience they'll have when they play one of our venues."
While the NYC electronic music community eagerly awaits to see what the new management does with the beloved venue, we can only hope the only change to come is positive and universally welcomed!
H/T: Billboard
Cover photo courtesy of Webster Hall