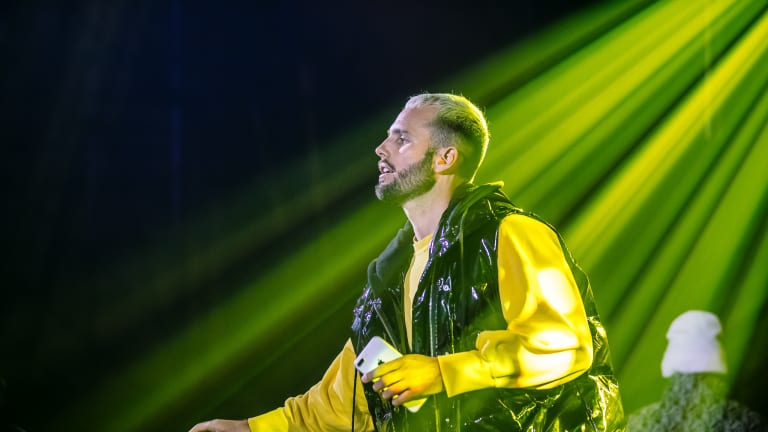 What So Not Performs Entire Ubbi Dubbi Festival Set in Spite of Concussion
What So Not suffered a concussion at Ubbi Dubbi Festival and performed anyways.
Some DJs' professionalism becomes a thing of legend, and it's safe to say that What So Not has joined that list. The Australian DJ/producer hit his head at last weekend's Ubbi Dubbi Festival and suffered a concussion, but he played his set all the way through nonetheless.
"I smacked my head on a low-hanging LED wall climbing onstage," wrote What So Not (real name Christopher Emerson) in an Instagram post. "It immediately put me to the floor, but I didn't realize anything was serious until moments later I couldn't figure out how to select what to play. We worked out pretty quick I'd concussed myself, but I decided I'd deal with it after the set."
Emerson went on to recount that he almost gave up a couple of times but toughed it out until his time slot was over. Afterwards, he said that he put ice on his head and his state of confusion cleared up after a few hours.
As can be expected with any first-time festival, the What So Not incident was not the sole setback of Ubbi Dubbi's inaugural edition. At the end of day one, organizers were forced to conclude the event early due to flash thunderstorms.
What So Not has not made any comments suggesting that his injury will result in permanent or long-term damage.
H/T: River Beats
FOLLOW WHAT SO NOT:
Facebook: facebook.com/whatsonot
Instagram: instagram.com/whatsonot/
Twitter: twitter.com/whatsonot
Soundcloud: soundcloud.com/whatsonot