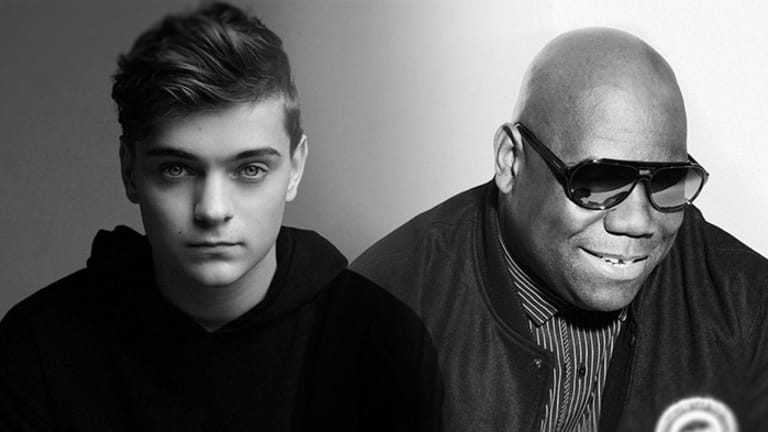 Check Out The Trailer For "What We Started," An Authentic Electronic Music Documentary
Featuring Carl Cox, Seth Troxler, Martin Garrix and more.
Electronic music has grown from a niche genre to a global phenomenon, intertwining with pop and dominating airwaves all over the world.
With rapid digitization, technological innovation and commercialization, electronic music has become easily accessible. Gone are the days where illegal warehouse parties were the only way to get your live show fix. Multi-million dollar festivals and world-famous nightclubs have become the norm, though you can still find a great underground shindig if you want!
As for the performers, the world's best DJ's can rake tens of millions of dollars a year. While music sales have deteriorated due to the rise of streaming, the value of performances only continues to grow. The DJ has risen from an often ignored music curator to a superstar in the spotlight.
Many producers have seen electronic music explode in popularity through the course of their careers, experiencing its meteoric rise first hand. Meanwhile, with the advancement of technology like digital mixing and digital audio workstations, hopeful up-and-comers have found it ever-more easy to deem themselves electronic music artists; an impossible feat not too long ago.
What do these two distinct groups, the old school pioneers and the millennial stars, think about each other? How did electronic music get to where it is today? Where is it going next?
"What We Started," a documentary executively produced by dance music legend Pete Tong, aims to answer such questions. Featuring stars like Martin Garrix, Carl Cox, Seth Troxler and Moby, the documentary gives an unfiltered look into electronic music through interviews, retro rave footage and a deep dive into its history.
View the official trailer below:
The documentary premiered at Los Angeles Fim Festival last year, and has received great feedback. It seems to be a true exploration of electronic music, contrary to Zac Efron's glamorized "We Are Your Friends."
Before making its way to Netflix in June, the film will be screened in Miami on March 22nd, a day before Ultra Music Festival.
We cannot wait to see how this turns out! It's great to see electronic music's rich history properly examined. An education to some and a refresher to others, surely, the documentary will explore facets of electronic music often overlooked by mainstream media.