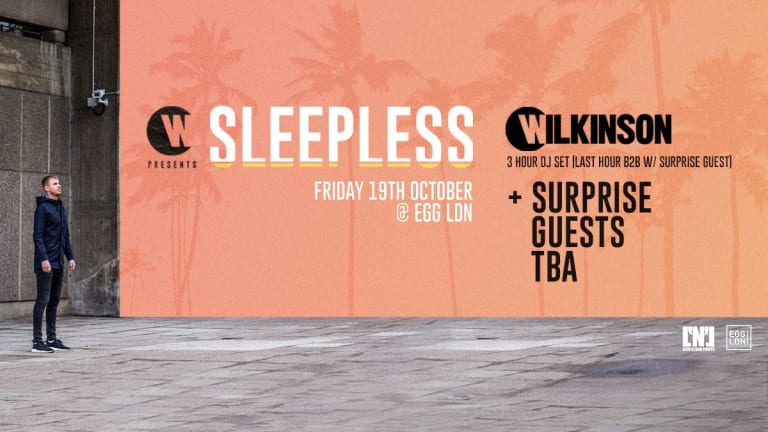 Wilkinson Announces New London Club Night 'Sleepless'
Wilkinson returns to the underground with a three hour set at Egg London.
He's played the biggest festivals, developed a world-renowned live show, and is responsible for selling out multiple venues - including the iconic Brixton Academy. But on Friday October 19th, Wilkinson will be achieving yet another career milestone with the introduction of a new London club night titled 'Sleepless'.


Taken from the name of a 2013 Wilkinson track, the introductory night will see the drum and bass musicjuggernaut perform a three hour set at one of London's current hottest music venues - Egg London - a club you can read about here as part of our Destination Nightclub series.


Over the last few years, Wilkinson may have focused the majority of his time on perfecting his live shows, which have entertained many countries, but this time the producer is returning to his underground roots - performing a rare three hour set guaranteed to be filled with exclusives and dance floor bangers. On top of this, the last hour of the set will feature a surprise b2b with a special guest.
In the past, Wilkinson has come under criticism for straying away from the underground in favour of a more mainstream style of drum and bass, but the success of dance floor anthem 'Take It Up' alongside Sub Focus, combined with a return to the intimate clubbing environment, has reminded everyone of the underground roots Wilkinson originated from.


After the success of yesterday's sold out pre-sale, all remaining tickets are on sale here today. Expect them to go fast...