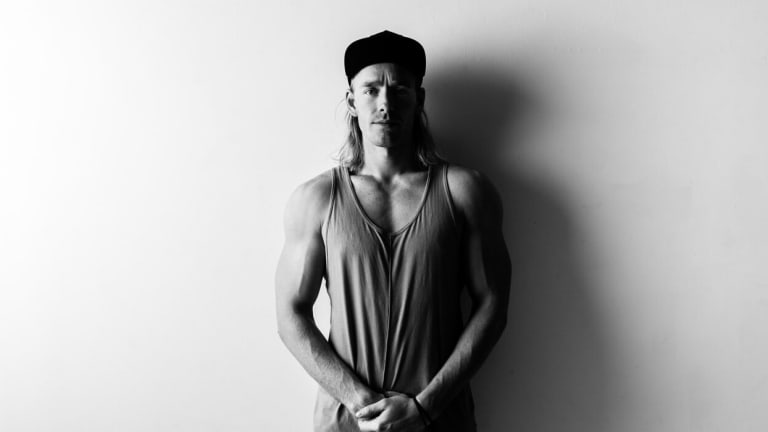 Will Sparks Apologizes for Ultra Australia Misconduct
Will Sparks has responded to allegations of verbal abuse and physical intimidation.
An incident involving Melbourne bounce trailblazer Will Sparks was brought to light yesterday and he has responded. After an assistant tour manager tasked with cleaning out his trailer at one of the Ultra Australia events accused him of verbally abusing and physically intimidating her, the DJ/producer apologized for his behavior.
The anonymous assistant tour manager told Your EDM that Sparks had tried to re-enter his trailer after she had ushered him out. She alleged that he and some girls deliberately stood in one of the doorways to prevent her from closing down, and when asked to step aside he called her "cunt" and a "bitch." When she tried to close the second door, he punched it close and continued calling her names.
Shortly thereafter, another tour manager came forward with an account from two years ago of Sparks pushing her into a wall for asking him not to walk onstage during her artist's performance.
In response to the allegations, Sparks sent Your EDM the following apology:
Flume, Kaytranada, The Chemical Brothers, More to Play Goldenvoice's New San Francisco Festival, Portola
The two-day festival will also feature sets from James Blake, Arca, Peggy Gou, M.I.A, Four Tet, PinkPantheress, DJ Shadow, and more.
"I cannot express how regretful and apologetic I am regarding the incident that unfolded in Sydney on Feb 24. I was aggressive and said some unforgiving remarks that made no sense at all and were simply not true. At no point was I ever physical with any of the male or female staff. This is is completely out of character for me. Never in my life have I reacted in such a way, I am very embarrassed by my actions.

Unfortunately this was alcohol fuelled, which is no excuse. I had some built up personal frustrations which all came out at once, at an innocent individual who was just doing their job.

This is a massive learning curve for me. I embarrassed not only myself, but my whole team as well which I hate myself for.

I'm taking full responsibility for my actions and am willing to do what it takes to mend the situation as best I can.

I have also issued my apology to the person affected."
Sparks' big break arrived in the form of his 2013 Joel Fletcher collaboration, "Bring It Back." To date, he has released music on such labels as Spinnin' Records, Armada Music and Ministry of Sound Australia.
It remains to be seen whether Will Sparks will be removed from any event lineups of record labels following the Ultra Australia incident.
H/T: Dancing Astronaut 
Follow Will Sparks:
Facebook: facebook.com/Willsparksofficial
Twitter: twitter.com/WillSparks
Instagram: instagram.com/will_sparks
SoundCloud: soundcloud.com/willsparks