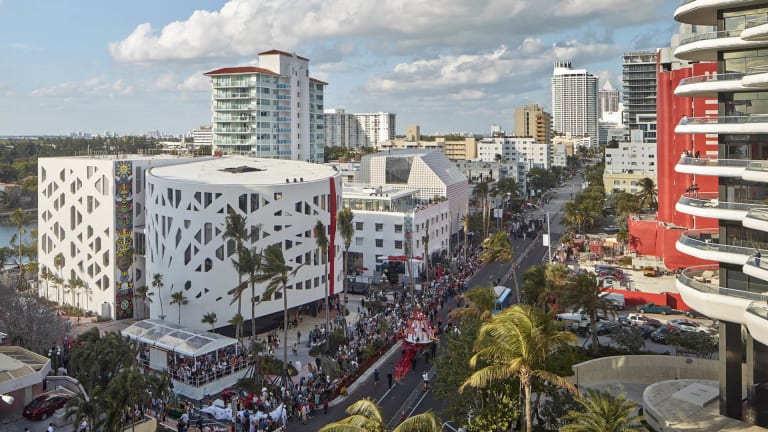 Registration Opens for Revamped Winter Music Conference in Miami
The longest-running conference of its kind is back from March 25th-28th, 2019.
After being acquired by Ultra Worldwide earlier this year, the iconic Winter Music Conference (WMC) is back. Set to be held from March 25th-28th, 2019, the 34th annual WMC will take place in the Miami's Faena District. 
The conference that helped foster the growth of an entire industry from its humble beginnings back in 1985 is now under the umbrella of Miami Music Week (MMW). After mysteriously skipping out on its 2018 edition prior to the announcements of its take-over by Ultra Worldwide, MMW's organizers have revamped and reworked the world-renowned conference. 
The refreshed perspective and insightful programming will bring together a new generation of industry professionals and music consumers alike. This edition onwards, WMC will offer two distinct segments - one targeted at industry professionals, and the other at music consumers looking to learn more about the industry.
WMC // Industry will be strictly by invitation/application only and dedicated to working professionals established in the industry. The aim of this segment will be to help them network, engage in leadership discussions with top executives, and gain insight from business leaders adjacent to the music industry from the world of tech, marketing, social media, and more. To apply for WMC // Industry you can head here and fill out an application.
WMC // Access is aimed at consumers that are interested in industry aspects like music production, DJing, tech and culture. They will also be able to gain access to a showcase of the top companies in the business ranging from educators to gear manufacturers and even consumer products. This segment promises to become the place to be for those who are passionate about dance culture and want to dive a bit deeper. Registrations for badges to WMC // Access are now open here and start at $150. 
Speaking about the iconic conference making its comeback, WMC Co-Founder Bill Kelly said: 
"After 34 years, we've reached a major point in the evolution of WMC. Attendees will experience expertly curated panels with key music professionals, cutting edge mixers, mentorship moments, and endless opportunities to share up-to-the-minute technology in an exceptionally beautiful and blissful setting, the Faena District." 
Ultra Co-Founder, Chairman and CEO Russell Faibisch added:
"For decades, the electronic music industry ran through WMC. It was where the mega deals were done and provided a launching point for countless legendary tracks as well as breakthrough DJs. In March 2019, WMC returns with a fully revamped program that gets the industry back to business. It's the perfect start to an unforgettable Miami Music Week." 
WMC draws music enthusiasts, artists, DJs and industry delegates from over 70 countries to Miami Beach. With a concentrated schedule of more than 400 events, parties, seminars, and workshops, the week will culminate with Ultra Music Festival - which will be held in Miami from March 29th-31st. 
Follow Winter Music Conference:
Facebook: https://www.facebook.com/wintermusicconference/
Twitter: https://twitter.com/WMCtweets
Instagram: https://www.instagram.com/wintermusicconferenceinc/