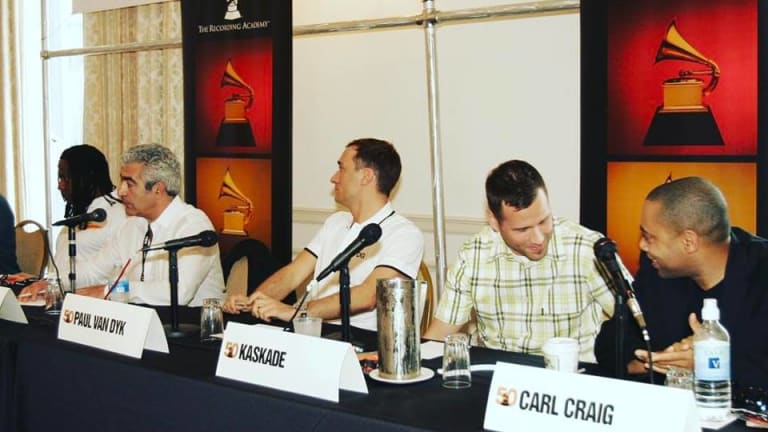 Winter Music Conference Makes No Move to Return After 30 Years in Florida
When WMC suddenly went quiet and shows no signs of returning in 2018
32 years ago, long before Ultra Music Festival or Miami Music Week, there was the Winter Music Conference or WMC as it was fondly referred to as. 
Back in February of 1986, WMC took a leap of faith by organizing a gathering of music industry professionals in Fort Lauderdale, long before electronic music festivals or industry conferences became the norm. Established in 1985, WMC is the largest longstanding EDM and dance music industry gathering of its kind in the world. From humble beginnings of approximately 80 attendees in its first year, WMC grew to 100,000+ event attendees each year in years to come. 
Fast forward to Ultra Music Festival coming around in 1999 and Miami Music Week (MMW) following suit, while they all initially thrived, the lines began to blur between MMW and WMC, leading to its imminent downfall in Miami. The introduction of new players in the game like Amsterdam Dance Event (ADE) and International Music Summit in Ibiza eventually eclipsed the original WMC.
Fading away mysteriously, WMC suddenly went silent after a post in June 2017, with no talks about 2018, or a gap year for a return in 2019 either. Indicating a silent exit from the looks of it, Winter Music Conference's website hasn't been updated in a year and still talks about a long past 2017 event. Their social media is close to completely dead and there has been no form of press communication regarding an official word about the organization's current standing. 
Big Shot Mag was the first to tip off the organization's lack of movement.
Speaking to Big Shot, International Music Summit co-founder Ben Turner blamed WMC's demise on its inability to keep up with the times. 
"In all my incredible 20 years of going to WMC, I don't really feel there was a challenging dialogue or narrative coming out of the conference that ever really changed anything," he said.
Is WMC really ending its 30+ year run just like that? Well, this remains to be seen, but from the looks of it currently, that is the case! 
However, in the light of ALL the MMW events all over Miami, will WMC even be missed? Maybe? Maybe not. But, we'd sure like some clarity! You hear us WMC? 
H/T: Your EDM