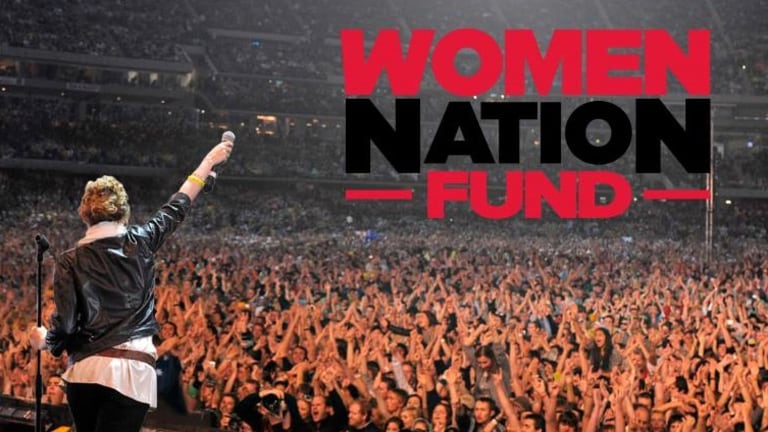 Live Nation Announces Women Nation Fund set to Invest In Female-led Music Businesses
Live Nation is putting their money where their mouth is and taking major steps towards gender equality in the music biz.
While Live Nation Entertainment is stepping up their game in a major step towards gender equality in the world of music business. As announced by Live Nation's President and CEO, Michael Rapino, Live Nation Entertainment has established the Women Nation Fund, an early-stage investment fund focused on female-led live music businesses. 
By setting up this fund, the company will not just provide access to the company's plethora of contacts and resources but also capital investments for underrepresented female entrepreneurs in the concert promotions, events, and festival spaces. Businesses selected by the fund will be given access to Live Nation resources such as strategic advisory, industry contacts, and mentorship across lines of business and functional areas as well.
As explained by Rapino in the announcement, the Women Nation Fund is an attempt to "change the dynamic and widen the playing field" and the company's first step in their attempt to empower new entrepreneurs and create more opportunities for women in the live music business. 
Gaining endorsement from the Annenberg Inclusion Initiative at the University of Southern California, Founder and Director of the initiative, Dr. Stacy Smith commented,
"Women are underrepresented across the entertainment ecosystem, but we see this particularly in the music industry. One crucial way to kick-start the effort towards gender parity is to fund female entrepreneurs. I applaud Live Nation for their leadership and for committing its resources in a way that can affect real change."
The Women Nation Fund will identify, fund and grow the pool of female-led festivals, events and promotion companies available on a worldwide basis. The only major prerequisite will be that entrant businesses must be female-founded and oriented around concert promotion, festivals or live venue management. 
The talented panel who will be evaluating the applicants for funding will comprise a host of Live Nation female executives from various domains across promotion, booking, technology, ticketing, and PR/Marketing. The panel includes Anna Sjolund (Co-Managing Director/Head Promoter, Live Nation Sweden), Amy Corbin (Promoter, C3), Virginia Davis(Founder, G Major Management) and a host more. 
Head to the official Women Nation Fund website for more details on how to apply and the complete list of panelists and their work in the industry and accolades. 
The future is female! And kudos to Live Nation for doing their bit to recognize and support the growth of female-led businesses in our industry!