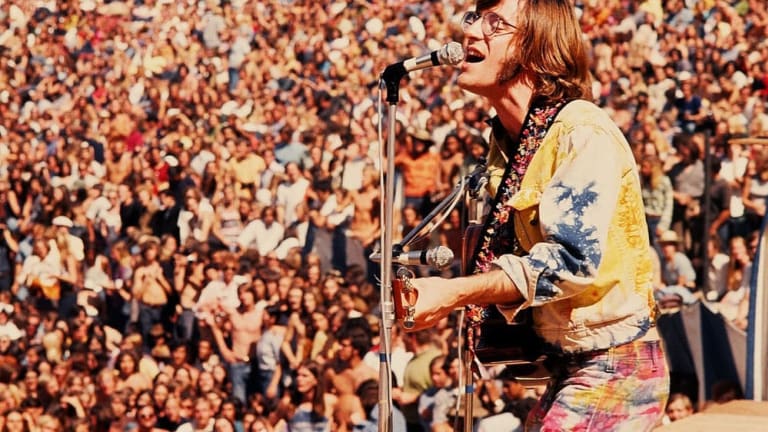 Woodstock 50th Anniversary Event Announces Full Lineup
The most highly anticipated festival lineup of the year is finally on record.
Though there have been multiple Woodstock 50th anniversary events vying for recognition in the public eye, one has just secured a massive lineup. Among the original Woodstock promoters, Michael Lang and his Woodstock 50 now have a big leg up on the competition.
The three-day Watkins Glen-based event boasts a group of unmissable headliners, and unique undercard appearances, but lacks a dance music component. The full group of headliners, some of whom were previously confirmed are as follows:
Friday: The Killers, Miley Cyrus, Santana, The Lumineers, The Raconteurs
Saturday: Dead & Company, Chance The Rapper, The Black Keys, Sturgill Simpson
Sunday: Jay-Z, Imagine Dragons, Halsey, Cage The Elephant
Given the festival's focus on contemporary bookings over legacy artists in hip-hop, pop, and rock, it comes as a surprise that the lineup lacks dance music representation. While the vast majority of electronic music's innovation has come post 1969, the year of the original Woodstock event, the same could be said about hip-hop - which constitutes a dominant size of the anniversary lineup. 
Genres aside, the lineup does boast a mix of legacy talent as well as some of the hottest names of the moment, greatly enhancing its appeal across age demographics. Woodstock's 50th Anniversary takes place August 17th-19th, 2019. Tickets are available via the festival's website.
FOLLOW WOODSTOCK:
Facebook: facebook.com/WoodstockMusicandArtFair
Twitter: twitter.com/WoodstockFest
Instagram: instagram.com/woodstock