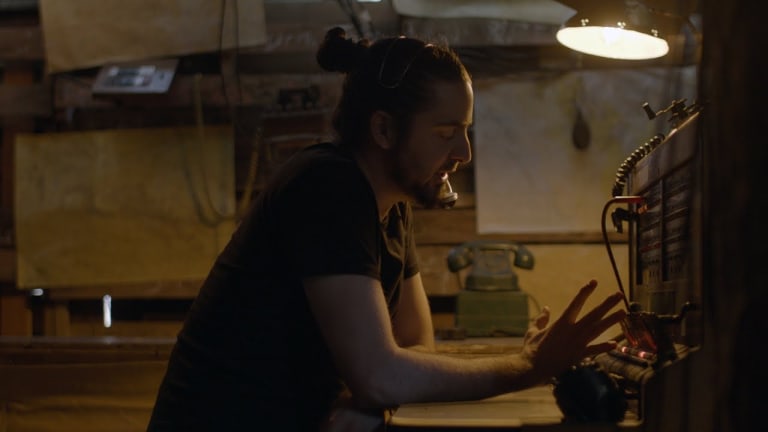 "Your Story Is Important", Bassnectar, Electric Forest and TWLOHA's emotional video message for National Suicide Prevention Week [WATCH]
So much love to Bassnectar and the team for doing this!
The seventh installment of Electric Forest 2017 ran for two weekends at the end of June up to the start of July; headlined by acts such as ODESZA, Flume, Above & Beyond and DJ Snake, in addition to dozens of talented supporting acts. Although not running for the longest time, it has managed to form a special connection with the attendees and establish itself as one of the most prominent US electronic music festivals.
This year, however, Electric Forest decided to include something different to the whole experience, teaming up with headliner Bassnectar and To Write Love On Her Arms, a non-profitable organization dedicated to presenting hope and finding help for people struggling with depression, addiction, self-injury, and suicide. Electric Forest found a way for people to emotionally connect to each other and to anonymous operators, who talked to them and urged them to stay strong throughout their inner struggles.
With the help of Art Collective The Grand Artique, they created a system that had ten phones around the festival connect to an old-school telephone switchboard, that allowed them to communicate with each other and with the operators; among them being none other that Lorin Ashton aka. Bassnectar. He and other volunteers, like The Floozies, anonymously talked to the festival attendees and provided emotional support and hope on their inner struggles. This is what Grand Artique's Wesley Thompson said about their effort:
In each of our installations our goal is to reach as many people as we can and to increase their opportunities to interact with their environment. With Electric Forest we found both an effective system for delivery and an audience with open hearts and minds and a willingness to pick up the phone, so to speak. It wasn't until we brought the telephones on line that we realized the full potential of this device to connect with our fellow random humans.
In recognition of World Suicide Prevention Day (September 10) and National Suicide Prevention Week (September 10 - 16), Electric Forest released "Your Story Is Important", a heartfelt video featuring footage from the experiment, where Lorin Ashton's compassionate words manage to relieve or even heal the emotional pain people who picked up the phone were struggling with.
Susan, one of the attendees who happened to pick up the phone, quickly admitted to having lost her cousin to suicide a year ago. Now, months after her conversation, she recalls:
It was one of the most cathartic releases I've perhaps ever had. I was suddenly overwhelmed by the beauty and love I recognized all around me. I felt my cousin with me. Today, I feel like I have been able to release a lot of pain associated with my cousin's death. It feels like a weight was lifted, and that brightness was given back to me and I'm able to move forward.
This was an eye-opening experience for Bassnectar as well. He thoroughly expressed his thoughts on his website, and also told Westword Magazine in an interview:
What I noticed [at Electric Forest], which was really striking to me, is that it is one of the most fun festivals of the year to play at… it's just always so ridiculously fun. But what I noticed is that even though it was so fun, it wasn't the highlight of my weekend. What the highlight of my weekend was volunteering inside of this little treehouse in the middle of the woods… I was this old-timey switchboard, and I had an old-timey headset on, and I'd basically see a light pop up, which meant that there was someone at a phone, and I could ring it. Or I could just ring a phone until someone picked it up, and then I would talk to them. I was slotted to do it for an hour, and it was literally four hours past, and they were literally pulling me out.
When I walked away, I was like, that was so much more fun than playing a set. That was so much more fun than making music. People were wearing their hearts on their sleeves, and they were crying, and talking about suicide and losing their friends, just deep principles of life. I was marveling at that…at this place in my life that I never intended to get to — I'm almost forty years old — having this dreamlike music career, what stands out to me is just getting to visit with some people and talk about life and death with strangers.
Mental health issues are absolutely not something to be ignored. This wonderful initiative really is proof of this, and proof that love and compassion can go a long way. One can never know what the people surrounding him are struggling with, and sometimes, all it takes is a simple act of kindness and understanding that could positively impact someone's mental state forever. As To Write Love on Her Arms' Chad Moses said:
...This experiment really found its depth and value in that sense of sharing; in the asking and responding to questions, and the discovering of common ground. It was about people finding a place for their hearts to land, and a lasting reminder that life is meant to be shared. It serves as proof that every story - YOUR story - is important.
If you are currently struggling, or are concerned about the well-being of a loved one, do not hesitate to seek help at: ttp://TWLOHA.com/find-help