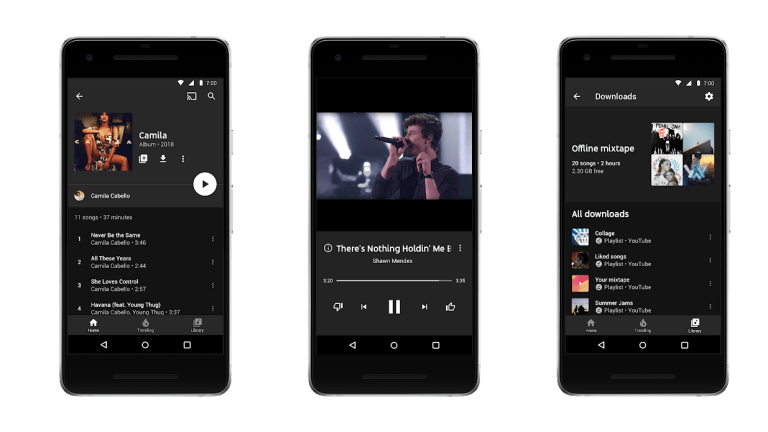 Industry News Round-Up: Sony Buys 60% Stake in EMI, YouTube Launched Music Streaming Service
Sony now owns 90% of EMI Publishing. YouTube launches YouTube Music.
Sony Music purchases 60% stake in EMI Publishing
After a recent $2.3 billion deal with Mubadala Investment Company, Sony Corporation now owns 90% of EMI Music Publishing. EMI is now worth $4.75 billion.
While Sony Corporation's ownership will be indirect--the Jackson Estate owns the other 10%--EMI Music Publishing will be a subsidiary that's consolidated under Sony.  
If and when everything for the transaction goes through, Sony will inherit EMI Music Publishing's $1.359 billion debt. 
"We are thrilled to bring EMI Music Publishing into the Sony family and maintain our number one position in the music publishing industry," states Kenichiro Yoshida, president and CEO of Sony Corportation. "I would also like to convey my gratitude to Mubadala, our equity partner in EMI Music Publishing, for sharing our long-term perspective on the potential success of music publishing and their support as we grew the business. The music business has enjoyed a resurgence over the past couple of years, driven largely by the rise of paid subscription-based streaming services. In the entertainment space, we are focusing on building a strong IP portfolio, and I believe this acquisition will be a particularly significant milestone for our long-term growth."
YouTube Music is now available, the video giant's answer to music streaming
YouTube is already the world's largest music streaming platform with more than 1 billion active monthly users. This new platform will hold a torch to services like Apple Music, Spotify, Tidal, Deezer, and others. The streaming service is open for early access in the United States, Australia, New Zealand, Mexico, and South Korea. 
YouTube Music offers two separate tiers for consumers: free and premium, similar to its competitors. The premium version will go for $9.99/mo. Google Play Music subscribers automatically receive access to YouTube Music. 
According to USA Today, Google Play Music has an inevitable demise. There's no set date for its shutdown. 
Furthermore, YouTube Red will now be named YouTube Premium, which subscribers will also have access to. However, the price will jump from $9.99 per month to $11.99, with current subscribers remaining at the $9.99 per month rate. You can read more information about YouTube Music via the Google Blog here.