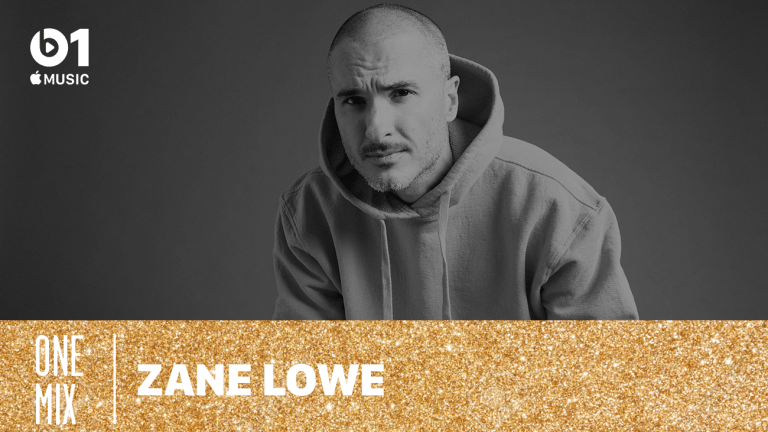 Beats 1 One Mix's 200th Episode Features Rare Mix From Zane Lowe
Zane Lowe returns to the decks for a club-ready mix after four years.
This weekend, Beats 1's weekly radio show One Mix celebrates its 200th episode with a special mix from renowned radio host Zane Lowe. The landmark mix serves as Lowe's return to the decks for a proper club-ready set after a hiatus of around four years. With it, Lowe aspires to play DJ sets more regularly again.
Paying homage to his roots in rap and hip-hop, Lowe plans to fill the hour with plenty of percussive and tribal-sounding four-on-the-floor sounds. Expect cuts of The Chemical Brothers, Lee Foss, and Diplo, plus Lowe's own exclusive edits and experimental productions.
Tune in here, exclusively on Apple Music.
Air Date: Friday 14th June 2019 - 21:00 LA / 00:00 NY / 05:00 UK
Born and raised in New Zealand, Lowe started out as a presenter for a local New Zealand TV station, before moving to the U.K. and finding massive success hosting BBC Radio 1. His frenetic style garnered global attention. The radio show won numerous awards over the years, with popular features like Hottest Record In The World Right Now, Masterpieces and Zane Lowe Meets, which aired exclusive interviews with notable artists like Jay-Z, Kanye West, and Eminem.
Since 2015, Lowe has been busy leading the Beats 1 radio station as part of Apple Music. 
Outside of radio, Lowe has played festivals like Coachella, Glastonbury, and Creamfields, and toured alongside artists like Skrillex, The Prodigy, and The Weeknd. As indicated by his upcoming mix, it seems live performances is something Lowe is keen to get back to.
Follow Zane Lowe
Facebook: facebook.com/zanelowe
Instagram: @zanelowe
Twitter: @zanelowe