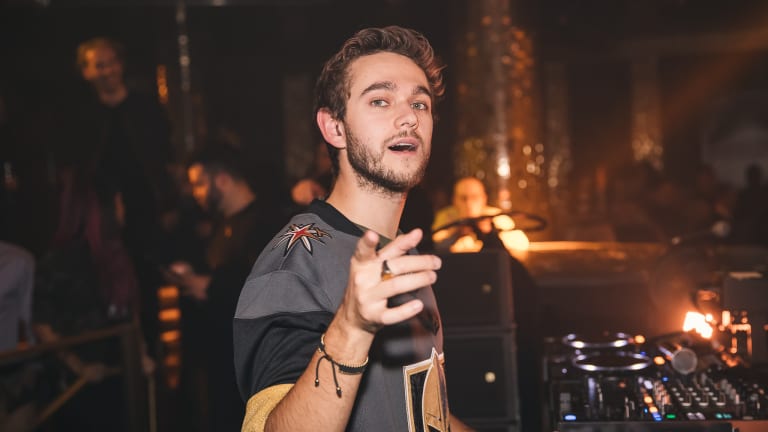 Zedd Enlists Dante Dentoni for Intricate LEGO Installation in L.A. Mansion
The LEGO installation in Zedd's mansion has an OMNIA room, an Overwatch room and more.
Zedd's extravagant L.A. mansion has long been admired by the general public, and it's just received yet another significant upgrade. Forget the Skittles dispenser - this LEGO sculpture is the centerpiece we didn't know we couldn't live without.
The piece was designed by Dante Dentoni, whose installations combine the urban decay of exposed brick with the nostalgia of LEGO toys. As can be seen in the video clip shared by Zedd (real name Anton Zaslavski), the drywall pillar contains several rooms - an "alien abduction" room, one inspired by OMNIA Nightclub, another based on the computer game Overwatch, and more.
Zaslavski emerged as a household name in the EDM world with his 2012 single "Clarity," followed shortly thereafter by an album of its namesake. In between world tours and standalone releases, he put out a sophomore album titled True Colors in early 2015.
Zedd will resume his residency at OMNIA Nightclub in Las Vegas on January 8th, 2019.
H/T: EDMTunes
FOLLOW ZEDD:
Facebook: https://www.facebook.com/Zedd/
Twitter: https://twitter.com/Zedd
Instagram: https://www.instagram.com/zedd/
SoundCloud: https://soundcloud.com/zedd