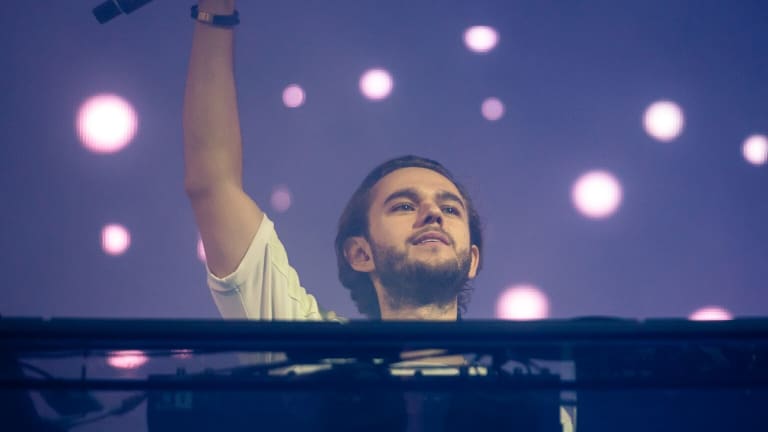 Zedd Brought Fans "Closer" Together With A Surprise Chainsmokers Performance
Zedd amazed Los Angeles with his one-day festival and special guest performance by The Chainsmokers at "Zedd In The Park".
On Tuesday, Insomniac debuted "Zedd In The Park", bringing in thousands to the Los Angeles Historic State Park. The park took a hiatus on shows for a while, previously being home to Hard Summer, Hard Day Of The Dead and Swedish House Mafia's farewell tour years back. Zedd opened for Swedish House Mafia for that event, making "Zedd In The Park" come full circle for him. The park made the comeback we've been waiting for. The grassy venue hosted Brownies & Lemonade all-stars, Oliver Tree, Medasin, Whethan, and Zedd. 
Backstage, Whethan and Oliver Tree playfully beat Zedd in a ping-pong competition. Now that's a match we all wanted to see. 
Then Zedd gave us a magical performance, playing hits from Avicii, Daft Punk, and Queen. When we didn't think his light show and song selection could get better, he surprised fans with a special performance by The Chainsmokers. Drew Taggart came out and played their popular track "Closer". 
Zedd closed out his epic set with a few new unreleased tracks, getting us excited for what's to come! We hope "Zedd In the Park" becomes a tradition!