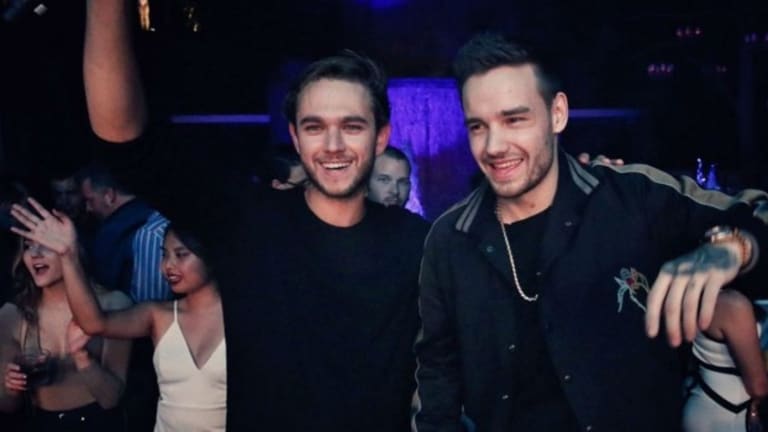 Zedd's Teaming Up With One Direction Star Liam Payne on New Collab
Zedd is making his stamp on the pop charts.
When it comes to collaborations between dance music titans and the world of Pop, Zedd is no novice. After dropping his chart topping summer tune "Stay" with Alessia Cara, Zedd announced on Beats 1 radio in conversation with Zane Lowe, that his next single will feature Liam Payne from One Direction.
The rumor mills were churning heavy with contemplations of Zedd's collaborations to come just last month. Earlier last month the "Clarity" hitmaker himself went on to confirm future collaborations with Iggy Azalea and Liam Payne, but offered no further details. Payne recently dropped "Strip That Down" as his first solo single with completely new sound and feel from his previous works . What he's doing with this more urban inspired vibe sure seems to be working!
In conversation with Zane Lowe on Beats 1, Zedd describes their new track as "the definition of a summer song." He excitedly goes on to try and give us a feel of the track describing it as a "Drake-ish influenced sound, but still very open to a unique and different sound." While trying to give us a feel while still not giving away too much, Zedd mentions that if it weren't for Liam, they probably wouldn't have finished this song and also how "he (Liam) really pulled it towards a direction that I would not have and I love where it is…
In an extremely honest confession towards the end of the clip, we hear Zedd let us in on an interesting fact saying, "It's probably the most urban-ish influenced song I've ever done, it's insanely catchy and you're gonna hate it after a while because it's so catchy!"
With this track claiming to be a perfect balance between where Payne is heading with his new solo project and where Zedd is heading with his new music, is this going to prove to be THE summer anthem of 2017? Well, we'll just have to wait and watch, err and listen. There's no word yet on the specifics like a track title or release date, but this single is all set to follow "Stay" and "Starving" as the third track from Zedd's third studio album post True Colors from 2015.