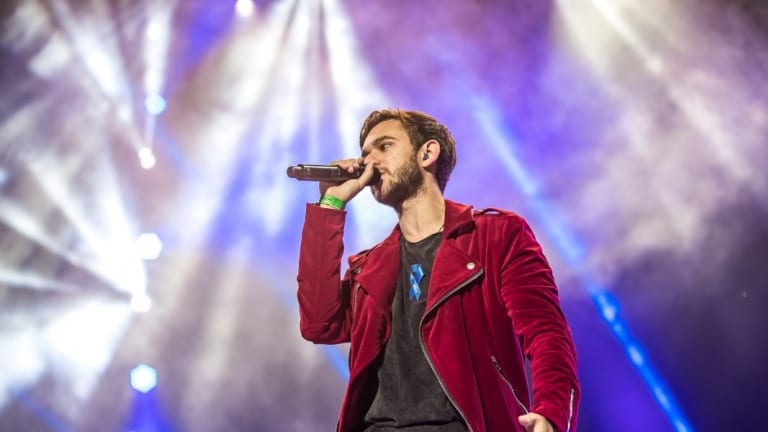 Zedd Responds: "I Have Given [Matthew Koma] Credit for Every Top Line He Has Written"
Zedd shared a detailed response to Matthew Koma.
Last week, the seven-year anniversary of the release of "Spectrum" was overshadowed by Matthew Koma's open letter alleging that Zedd downplayed his role in that and other songs. The latter artist tweeted about it a couple days later, but now he has shared a more lengthy response.
Speaking of his collaborations with Matthew Koma (real name Matthew Bair), Zedd (real name Anton Zaslavski) shared his side. "Nothing will ever change how proud I am of the songs I made with Matt," he wrote. "They will forever be part of our history and even though it's hard to sit through a personal attack like this, I still love the songs just as much and I still think Matt is one of the best songwriters I've gotten to work with."
Zaslavski offered nuanced accounts of how "Spectrum," "Clarity," "Suitcase" and "Need You" came about that differ from those of Bair. He denied having tried to minimize the singer/songwriter's role in the songs, saying "I have given Matt credit for every top line he has written" and citing examples of when he had done so. 
Perhaps most interestingly, he addressed Bair's claim that he's no longer involved in his own music by saying that he's been more open to collaborating with artists like Grey, Rock Mafia and KDrew than he once was. By no means is Zaslavski the first to openly talk about the teamwork that goes into much of EDM. Bassnectar recently wrote that he wishes for his brand to be associated with him less as he considers it "an art project with an ever-growing team of artists and family all collaborating."
Zedd closed out his own letter on a positive note. "Hopefully one day we can sit down together again as friends," he signed off.
FOLLOW ZEDD:
Facebook: facebook.com/Zedd/
Twitter: twitter.com/Zedd
Instagram: instagram.com/zedd/
SoundCloud: soundcloud.com/zedd
FOLLOW MATTHEW KOMA:
Facebook: facebook.com/MatthewKoma
Twitter: twitter.com/matthewkoma
Instagram: instagram.com/matthewkoma/
SoundCloud: soundcloud.com/matthewkoma