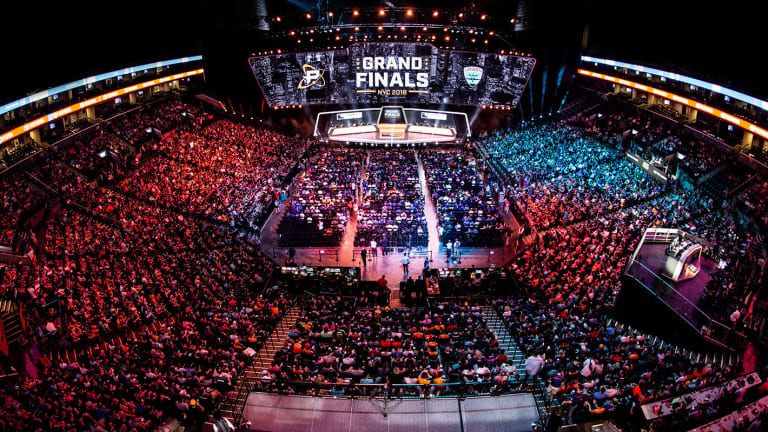 Zedd to Perform at Overwatch League Grand Finals in Philadelphia
The Overwatch League recruited the help of Zedd for their massive Grand Finals event.
Overwatch League Grand Finals attendees are in for a special treat as the EDM superstar Zedd is slated to perform at the massive eSports championship. In a tweet from the official Overwatch League account, Zedd (real name Anton Zaslavski) announced that he would be performing at the championship and name-dropped two of the game's most popular characters. 
The Overwatch League is a professional eSports league created in honor of the international video game sensation, Overwatch. Twenty teams representing six countries compete over the course of six months for a chance to make the Grand Finals where the winners are awarded $1.1 Million. At the time of writing, teams from Atlanta, Los Angeles, New York, Vancouver, San Francisco, and Hangzhou, China are still eligible for the final.
Last year's Grand Finals event was held at the Barclays Center in Brooklyn and featured a performance from DJ Khaled. The jump to EDM is a logical step considering a prominent character in the game uses the power of dance music to heal teammates and damage enemies. Plus, he has a costume many suspect was inspired by deadmau5.
The Overwatch League Grand Finals event takes place September 29th at 2:30 PM EST at the Wells Fargo Center in Philadelphia, Pennsylvania. Tickets to this year's event are sold out.
FOLLOW ZEDD:
Facebook: facebook.com/Zedd/
Twitter: twitter.com/Zedd
Instagram: instagram.com/zedd/
SoundCloud: soundcloud.com/zedd
FOLLOW THE OVERWATCH LEAGUE:
Website: overwatchleague.com
Facebook: facebook.com/overwatchleague
Twitter: twitter.com/overwatchleague
Instagram: instagram.com/overwatchleague