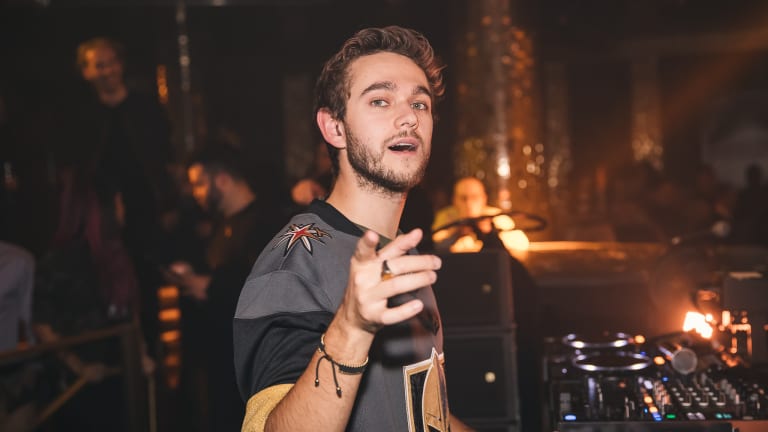 Zedd Produces the Soundtrack for a New National Geographic Documentary Series
National Geographic brings Zedd on board to produce the soundtrack for Will Smith narrated Documentary series - "One Strange Rock"
At all of 28 years old, Zedd is undoubtedly one of the most outstanding artists we have come across. From the diversity of his work to his sheer production skills, this Grammy-winning DJ and producer does cease to amaze!
In his most recent accolade, National Geographic partnered with Zedd to produce the score for their new 10-part documentary series "One Strange Rock" which premiered on Nat Geo earlier this week. The series which is produced by acclaimed filmmakers Darren Aronofsky and Jane Root, tells the haunting story of our Universe and chronicles the miracles of nature. The series will be hosted and none other than THE Will Smith!
For this project, Zedd went back to his roots in Classical music to produce a cinematic soundtrack to sync with Aronofsky's vision and the breathtaking natural beauty of the accompanying visuals. Telling the story of the earth, in its stunning cinematic trailer, we get a glimpse of the goosebump-inducing soundscape created by Zedd as part of this series trailer. 
Speaking about the artistic process and the inspiration behind the track, Zedd told ET,
"I met with an astronaut…I went to a screening with Aronofsky and just wanted to soak in and understand what this all is about, so I can come back and compose something that I think fits best for the image. For me, the goal was just to understand his vision and what he had in mind because what I'm doing is really supposed to fit his vision." 
He also went on to say,
"I've always been a fan of Darren Aronofsky, and am really excited to partner with National Geographic to create an original composition for the series. I've immersed myself in the visual spectrum and am inspired to take on a different approach by experimenting with natural sounds and exploring grand themes that are representative of the world around us."
Also, check out this video from National Geographic where Zedd talks a little more in-depth regarding the initial inspiration and what the creative process behind this beautiful soundscape looked like. While this is only Part 1 of these videos, stay tuned to Zedd's VEVO channel and the Nat Geo channels for more!
H/T: Billboard