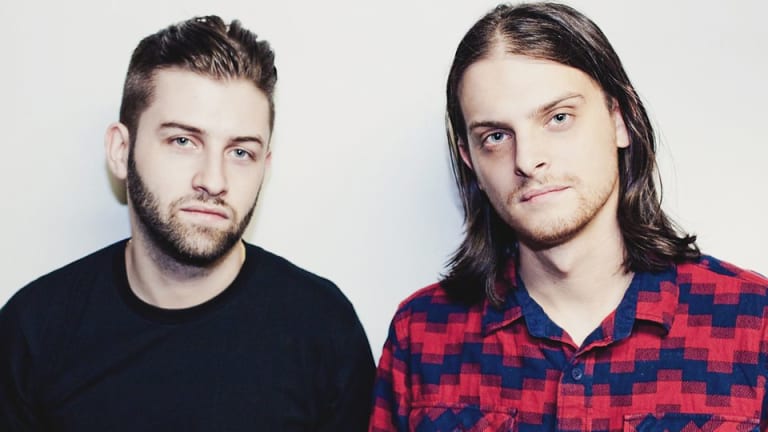 A Continually Updated List Of Zeds Dead's Unreleased Tracks is Being Kept
The Electric Hawk has been keeping the list since 2017.
Bass titans Zeds Dead have been wowing audiences for years. With a unique and memorable approach to production and DJing, the duo (real names Dylan Mamid and Zachary Rapp-Rovan) have cemented themselves as one of the top acts not only in the dubstep scene, but across the spectrum of electronic music as a whole. 
With their extensive music catalog, Zeds Dead have seen countless tracks become iconic, like their game-changing remix of Blue Foundation's "Eyes On Fire" and their banging original, "Lights Go Down". But amid all of the ever-popular works they've done are a slew of unreleased tracks that the duo have been playing out live, and fans will look for any and every way to be able to hear this music. And, thanks to The Electric Hawk, they can. 
The music blog has been keeping a list of unreleased Zeds Dead tracks since 2017. This list doesn't only cover 2017 and beyond, however; the compiled unreleased works date back to nearly ten years ago. Having a list like this is the next best thing to being able to have a Spotify playlist that features the unreleased music.
Since these Zeds Dead tracks have not been officially released, their quality is obviously not up to par with what listeners would hear on Spotify or Apple Music, but fans will be happy to have the entire unreleased works in one place regardless. Many of the tracks are even ripped from sets or recorded on phone cameras at live shows. Whatever the case, Zeds Dead diehards will be thankful that they can hear all of their favorite IDs in one place. 
The Electric Hawk's list of unreleased Zeds Dead tracks can be found here.
H/T: Your EDM
FOLLOW ZEDS DEAD:
Facebook: facebook.com/zedsdead
Twitter: twitter.com/zedsdead
Instagram: instagram.com/zedsdead
SoundCloud: soundcloud.com/zedsdead